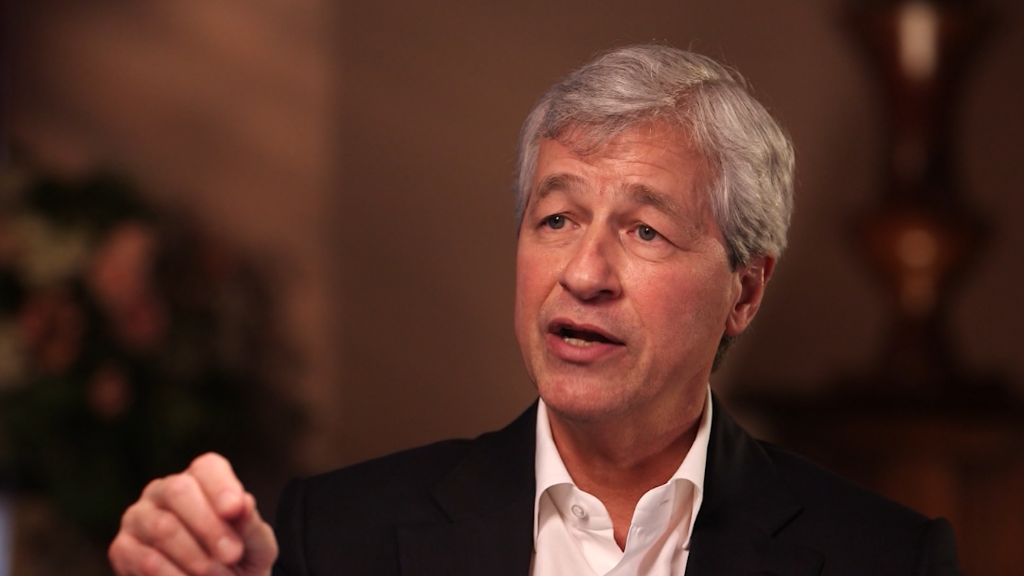 JPMorgan Chase looks like a source of calm in this incredibly tumultuous banking environment.
America's largest bank, measured by assets, eased banking fears on Thursday by saying it managed to grow its profit in the second quarter. Investors had been bracing for a second-straight quarter of shrinking profits from JPMorgan as big banks grapple volatile markets and tough regulation.
Like other big banks, JPMorgan has struggled to grow its profit due to historically-low interest rates that make it more difficult to make money.
JPMorgan also generated a slight increase in revenue, benefiting from a 23% jump in trading revenue amid stronger bond activity.
Wall Street cheered as JPMorgan kicked off bank earnings season on a positive note. Shares rose 2%, trimming their 2016 slump.
Related: It's a horrible time to be a U.S. bank
While JPMorgan CEO Jamie Dimon noted "recent uncertainty and turbulence in the markets," he sounded more upbeat about the economy. The banking boss said outside of energy, credit quality "remained very good" in the second quarter. He pointed to a 10% jump in consumer deposits -- soaring to record highs -- strong credit card sales volumes and broad core loan growth of 16%.
On the other hand, JPMorgan remains cautious on the situation in post-Brexit Europe. Before the historic referendum, Dimon was an outspoken critic of Brexit, warning it could force JPMorgan to cut some of its 16,000 jobs in the country.
Marianne Lake, JPMorgan's chief financial officer, told reporters on Thursday that the bank would like to keep its European headquarters in London, but "it's very early days." Banks are concerned over the U.K. potentially losing its "passport" that allows financial firms to offer services across the EU.
Dimon, speaking with a hoarse voice, didn't address Brexit other than to say he is "really proud" of how JPMorgan employees operated in the tumultuous post-Brexit market environment.
Related: Bank of America has 23% fewer branches than 2009
JPMorgan's results showed some sore spots. For instance, the bank's provisions for credit losses jumped by 50%. That included a $200 million increase in reserves to cushion against losses, mostly driven by a single oil and gas company the bank declined to name.
Lake said that while the oil and gas sector "remains stressed," the situation has improved thanks to stabilizing prices. "Outside of energy, we do not see contagion," she said.
JPMorgan also suffered a 15% decline in investment banking revenue due to lower stock underwriting fees amid the slowdown in IPO activity.
Despite those issues, JPMorgan earlier this week announced plans to give 18,000 of its lowest paid employees a raise by early next year.
JPMorgan is also hiring, at a time when other banks continue to cut back. JPMorgan said its workforce has grown by about 5,500 since the end of 2015 because it added more tellers and bankers at branches, commercial bankers and staff to support technology.