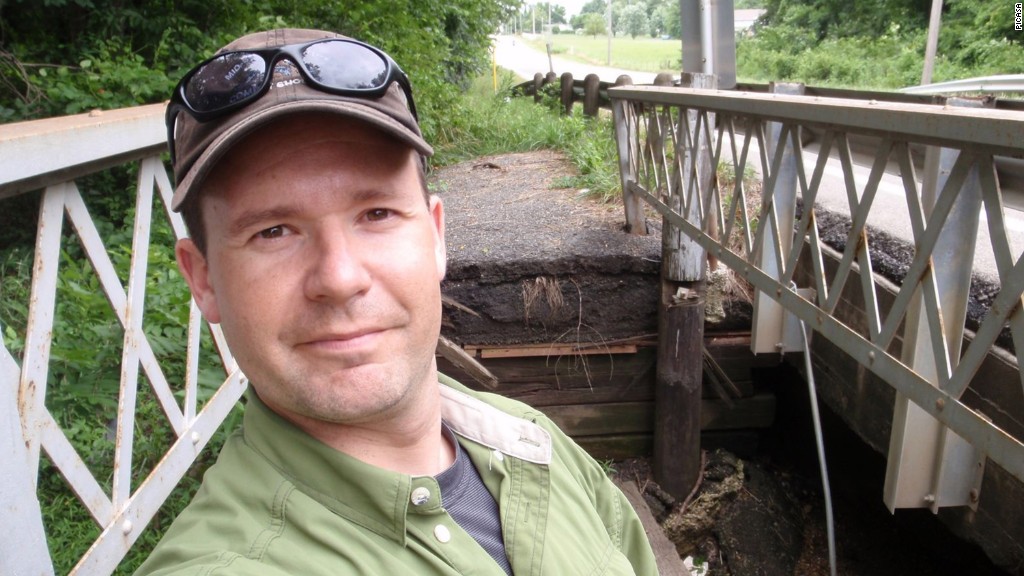 Tesla refuted a driver's claim that his car was in autopilot when it crashed on the Pennsylvania Turnpike earlier this month.
Logs from the Model X driven by 77-year-old Albert Scaglione on July 1 show the vehicle took itself out of autopilot about 25 seconds before the crash because Scaglione did not have his hands on the steering wheel, Tesla said Thursday.
CEO Elon Musk took to Twitter Thursday to say not only was autopilot turned off, "the crash would not have occurred if it was on."
A Tesla spokesperson released a moment by moment description of what happened in the 40 seconds before the crash.
After 15 seconds of what was described by Tesla as "visual warnings and audible tones," the autopilot began to disengage because the driver's hands were still not on the wheel.
About 25 seconds before the crash, "Autosteer began a graceful abort procedure in which the music is muted, the vehicle begins to slow and the driver is instructed both visually and audibly to place their hands on the wheel," according to the company.
Tesla said the driver responded 11 seconds before the crash by retaking the wheel, turning it toward the left and pressing on the accelerator.
"Over 10 seconds and approximately 300m later and while under manual steering control, the driver drifted out of the lane, collided with a barrier, overcorrected, crossed both lanes of the highway, struck a median barrier, and rolled the vehicle," according to Tesla's account.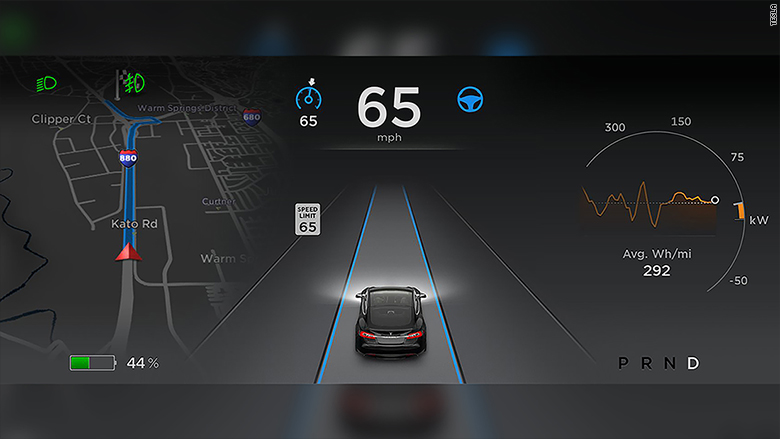 After the accident, which resulted in the driver being hospitalized, the National Highway Traffic Safety Administration said it was collecting information from police "to determine whether automated functions were in use."
NHTSA did not immediately respond to CNNMoney's request for comment regarding Tesla's claim on Thursday.
Related: The most dangerous thing about Autopilot is that it's called Autopilot
Drivers are told not to remove their hands from the steering wheel while the car is in autopilot, which is intended to prevent accidents and not to independently operate the car.
Scaglione previously told CNNMoney that his Tesla (TSLA) Model X was in autopilot mode when the car crashed, though he did not indicate whether or not the car alerted him to retake the wheel and declined further comment last week.
That crash is one of three that have occurred in Tesla cars where autopilot was allegedly involved, including one fatal incident in Florida, raising concerns about the safety of autopilot.
Musk has staunchly rejected those criticisms, saying Tesla cars are safer when autopilot is turned on than when it's off.