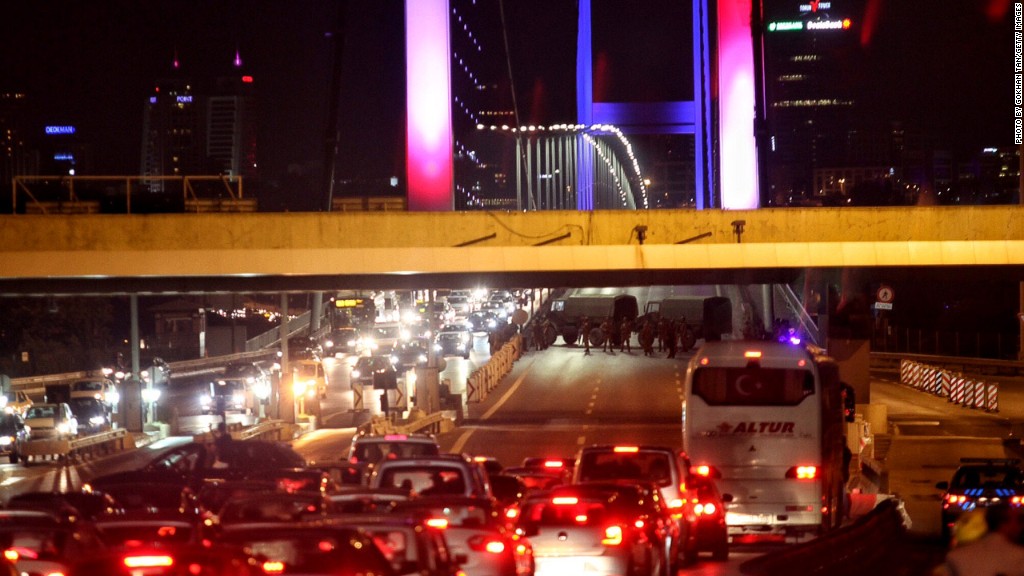 The Turkish lira declined 5% against the U.S. dollar, a dramatic move for a major currency. Reuters reported the Turkish military said in a statement that the military has taken over the country.
Reports about unusual military activity emerged on Twitter shortly before U.S. markets closed at 4 p.m. ET on Friday. Those early reports caused the iShares MSCI Turkey ETF (TUR) to close down 2.5%. The ETF, which tracks Turkish stocks, plunged another 6% in after-hour trading.
It wasn't clear who actually has control of Turkey, a NATO ally of the U.S.
Tanks and soldiers were in the streets, as well as protesters, while gunfire and explosions punctuated the chaos. Both the government of President Recep Tayyip Erdogan and the military claimed they were in control.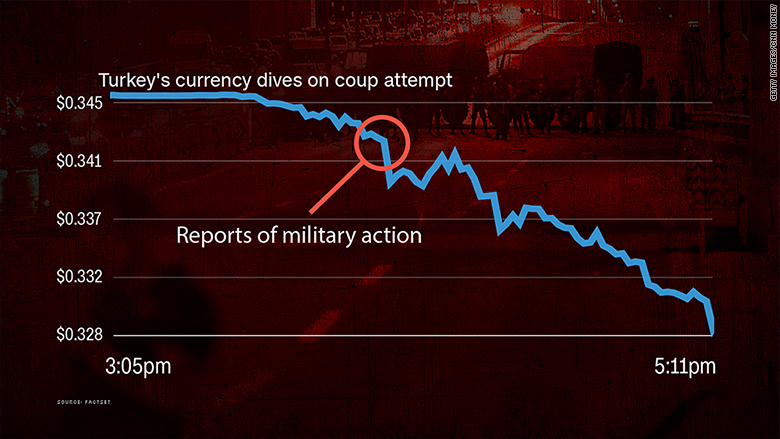 By early Saturday morning, an aircraft carrying Turkish President Recep Tayyip Erdogan landed at Istanbul's Attaturk airport, according to a Presidential source.
The violent uprising in Turkey left at least 161 people dead. On Saturday, the government said it was back in control after the coup, which was perpetuated by members of the military.