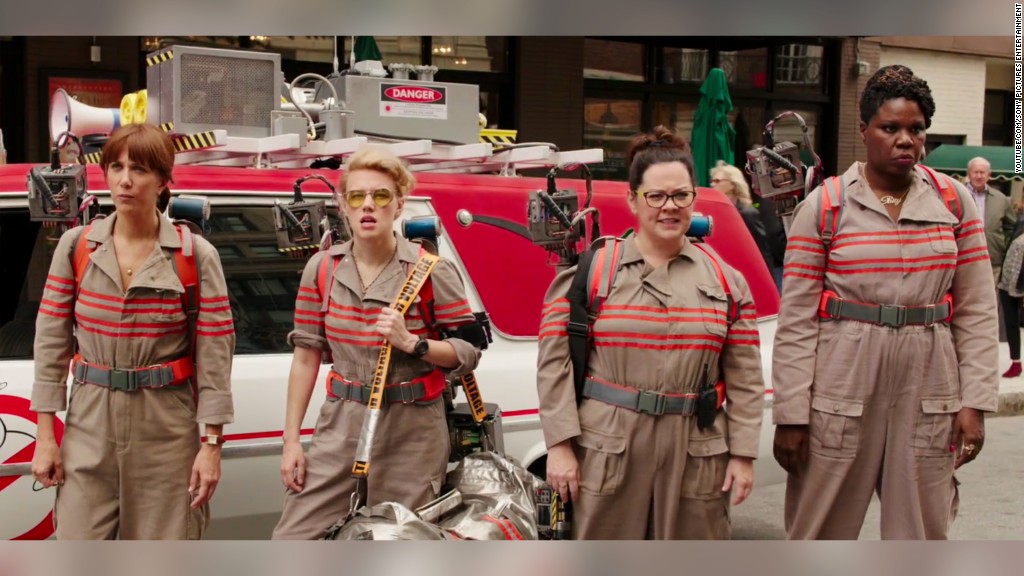 "Ghostbusters" hits theaters this weekend, and the film's studio, Sony's Columbia Pictures, is hoping that it has a long afterlife at the box office.
The reboot of the 1984 comedy, which now has four women as the ghostbusting team, is projected for an opening weekend gross of roughly $50 million in North America, according to box office analysts. It got off to a solid start Friday, bringing in an estimated $17.2 million opening day.
Industry predictions for the film have been all over the map. Sony is taking the conservative route, placing the number at about $45 million, but projections have ranged from $35 million to as high as $60 million.
"It's one of those films that can go either way," said Eric Handler, media and entertainment analyst at MKMPartners. "It's had some negative social media commentary but Sony has been pushing big on advertising for the film, and the reviews have been good."
The film, which has a hefty budget of $144 million, needs to be a hit not just to be profitable, but because it's a starting point for what could become a new hit franchise at a studio that needs more of them.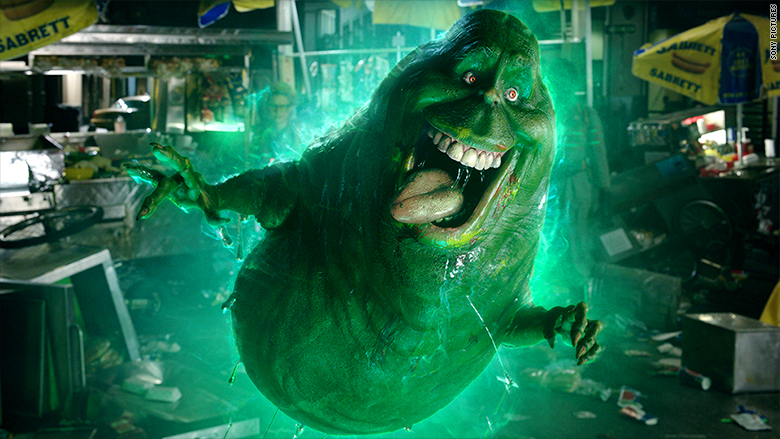 Related: 'Ghostbusters' tries scaring up audience behind nostalgia, controversy
"When [movie chief] Tom Rothman took over Sony, this was a huge part of his action plan, not just reviving 'Ghostbusters' but building a multi-movie, multi-universe franchise," Handler said. "This weekend is a big test for that plan."
Sony has another big reboot coming next summer with "Spider-Man: Homecoming," which it shares with Disney's Marvel Studios.
"Ghostbusters" may also be a big test for the future of female-led blockbusters. Hollywood has always had tolerance for flops from men, but it has a tendency to balk at the idea of women leading a blockbuster, and a tepid box office performance by "Ghostbusters" could affect other movies with female stars down the line.
"If it does well, it reiterates a point that women can successfully lead big box office films. We've seen it with smaller budget films but nothing to this scale... I think it'd be a positive thing for the industry," Handler said. "If it does badly, it presents the frustration that there's not enough women in Hollywood who can carry a film of this size."
Notably, the stars of the movie have pushed back against those suggestions, citing the success of films such as "Bridesmaids," which featured some of those involved in "Ghostbusters," including director Paul Feig.
Related: A real female Ghostbuster on new film, sexism, and planning for a marshmallow man
The film has gotten some backlash on social media, with some people online upset by the idea of Kirsten Wiig, Melissa McCarthy, Kate McKinnon, and Leslie Jones taking over the proton packs from the four original male leads.
But with brand recognition, positive reviews, and the film team of director Feig and McCarthy, who have brought in more than $750 million worldwide over three films, the new "Ghostbusters" seems to have a good shot.