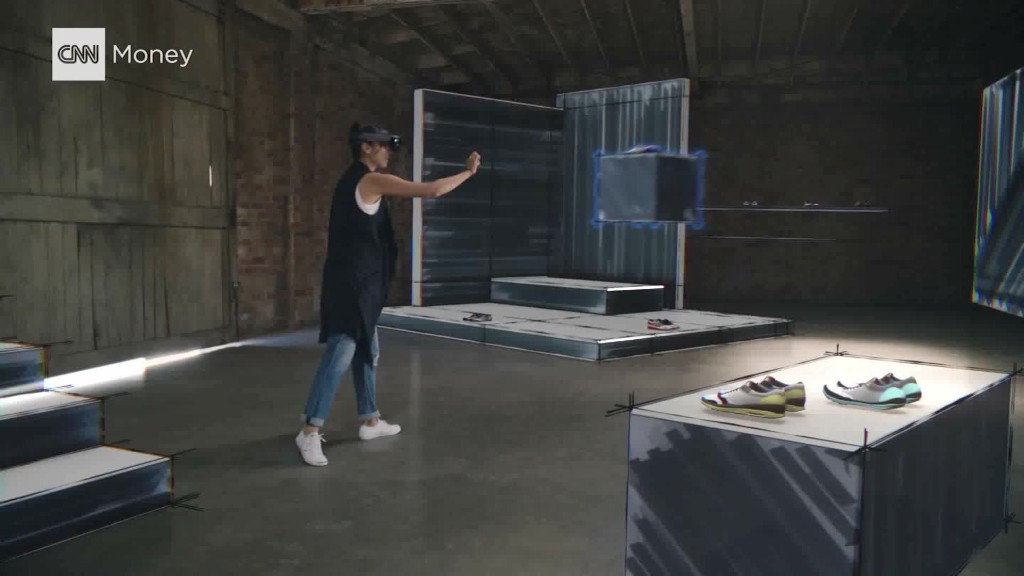 Microsoft had bold ambitions for Windows 10. But the company now admits those sights were set too high.
When Microsoft (MSFT) launched the latest version of Windows a year ago, it boasted that 1 billion devices would run the new operating system by mid-2018.
With less than six months left in the year, the company said Friday that it's only about a third of the way there -- and that it needs at least two more years to achieve its goal.
There are currently 350 million monthly active Windows 10 devices, according to a Microsoft statement.
Related: Major Windows 10 update coming in August
One billion devices was always seen as a wild goal, but given how easy Microsoft has tried to make the installation process and how much effort it put into the features, experts felt the target was achievable.
That's because Microsoft gave Windows 10 away as a free upgrade and enterprise customers seemed excited to adopt it.
But growth has been slower than expected because fewer people are buying new PCs and many who have older versions of Windows don't care enough to update to Windows 10. About half of all PCs are still running Windows 7, according to Net Market Share.
Related: Microsoft plans another 1,850 job cuts in phone business
Despite falling short of its bullish outlook, Microsoft still says Windows 10 is the fastest growing product "with record customer satisfaction and engagement."
About 75 million users had the operating system one month after launch, then 200 million a few months later in January. But that fervency has clearly cooled off dramatically in the past few months -- and will likely do so after this month when Windows 10 upgrades will no longer be free.
This is just more bad news for the operating system, which has stumbled several times since its launch last year.
There was huge backlash against its privacy settings, which has been accused of covertly collecting customer data. And Microsoft had to kill one of the system's most controversial features, Wi-Fi Sense, because it shared Wi-Fi passwords with users' Facebook friends, Skype and Outlook contacts.
Microsoft will give investors an update on its business next Tuesday when it reports earnings from the most recent quarter. The overall health of the company seems to be in decent shape, thanks to its growing cloud business and steady Office 365 product.