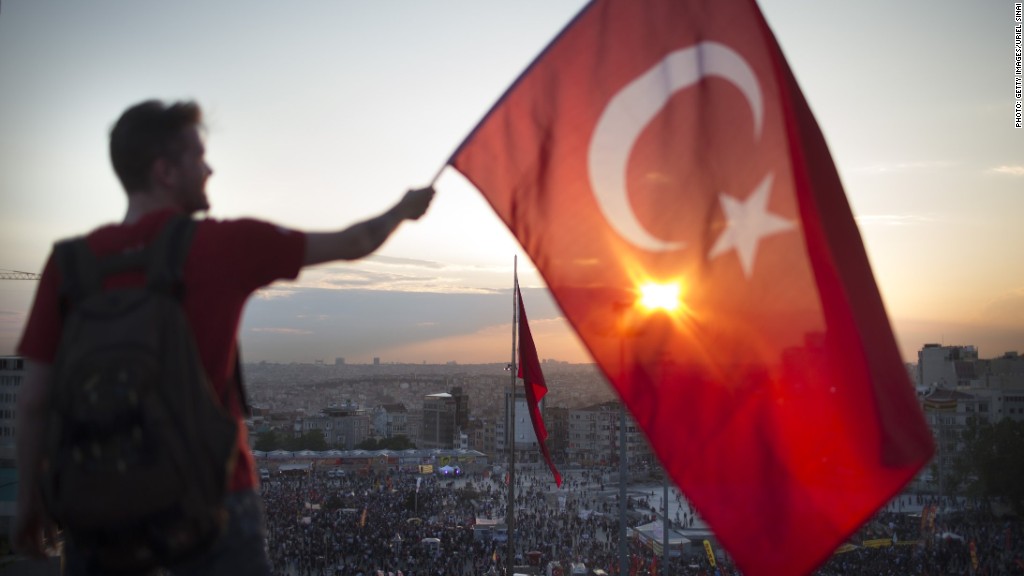 Turkey's president resorted to FaceTime in an attempt to rally people against a military coup.
Turkish President Recep Tayyip Erdoğan was forced to use an iPhone's video chat feature to address the country.
He used FaceTime in an interview with CNN Türk, this network's partner in Turkey. The interview, which took place live at 12:24 am local time in Turkey was with Hande Firat, the head of Ankara for CNN Turk.
"Go to the streets and give them their answer," Erdoğan urged as the reporter held up her phone to the network's camera. "I am coming to a square in Ankara."
Related: Twitter claims 'intentional slowing' of service during Turkey's coup
"This was done from outside the chain of command," he said. He said the lower officers had rebelled against senior officers.
"Those who are responsible, we will give them the necessary punishment," Erdoğan said.
It was not clear where he was speaking from.
On Friday, there was a surprise military uprising in Turkey. The military has taken over the government and imposed martial law, according to an announcement made on the Turkish state broadcaster TRT.
Little is known about what's going on there now. Turkish people are sharing images of tanks in city streets and low-flying military jets.
"Truly a modern coup. President Erdogan speaking to CNN-Turk on FaceTime," Katy Lee, a journalist for AFP tweeted. "You can't make it up."