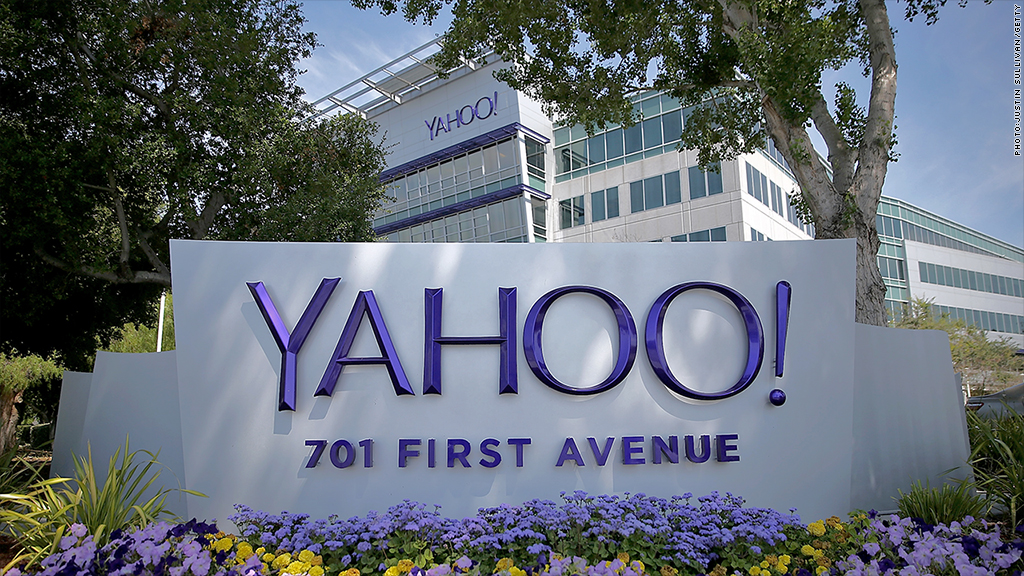 Marissa Mayer may be ending her tenure at Yahoo on a sour note.
Yahoo is writing down the value of its Tumblr acquisition by $482 million, citing lower projections for the social network's future performance, the company announced Monday.
This comes after Yahoo (YHOO) took a $230 million similar writedown last quarter on its Tumblr buy.
In total, Yahoo has now written down more than half of Tumblr's value since acquiring it for $1.1 billion in 2013 -- rendering Mayer's biggest acquisition to date effectively worthless.
Part of that writedown stems from Yahoo's struggle to meet an ambitious $100 million sales goal for Tumblr -- and part can be traced to the falling value of similar publicly traded social media companies like Twitter (TWTR).
So much for Mayer's famous promise at the time of the acquisition "not to screw it up."
The bad news came as part of what may be Yahoo's final earnings release -- and the final report card for Mayer's turnaround efforts.
The third and final round of bids to buy Yahoo's core business is said to be due on Monday, putting an end to an auction process that has dragged on for more than three months.
"Our board has made great progress on strategic alternatives," Mayer said in a statement, but stopped short of providing an update on sale talks.
Related: Yahoo's Marissa Mayer could get $55 million severance package
Yahoo surprised Wall Street on Monday by showing sales growth rather than a decline. The Internet company posted revenue of $1.31 billion, up from $1.24 billion a year earlier.
"This quarter has not been without its unique set of challenges," Mayer said on a conference call with analysts, presumably referring to the endless chatter around Yahoo being sold.
Mayer listed a series of steps she has taken -- from investing in mobile to cutting headcount -- to "create a better Yahoo," regardless of who ends up owning it.
Verizon (VZ), AT&T (T) and an investment group backed by Warren Buffett have all bid in previous rounds.
Brian Wieser, an analyst with Pivotal Research Group, pegs the value of Yahoo's core assets at $3.5 billion -- and potentially higher if patents and real estate are included.
If Yahoo's board accepts a bid, it would mark the end of an era. Yahoo, founded 21 years ago and briefly synonymous with the Internet itself, would cease to be an independent company.
A deal could also end Mayer's tenure as CEO -- or at the very least tarnish her reputation. Once touted in the halls of Yahoo's Sunnyvale offices as a last hope, Mayer would instead be remembered for failing to bring Yahoo back from the brink with expensive ploys.