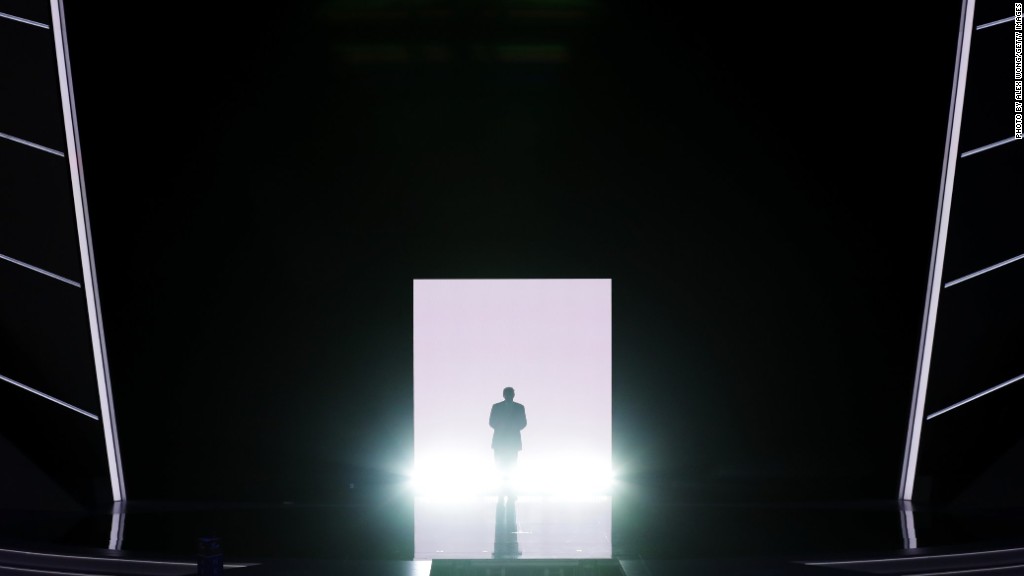 Queen isn't happy that Donald Trump defied their wishes and used one of its best known songs at the Republican National Convention.
At Monday's opening of the RNC, Trump walked on stage at Cleveland's Quicken Loans Arena to the band's "We Are the Champions" before introducing a speech by his wife, Melania.
On Tuesday, the legendary British rock band tweeted, "An unauthorised use at the Republican Convention against our wishes."
This isn't the first time that the band has been upset over Trump using one of its songs without its permission.
In June, the band's lead guitarist, Brian May, wrote that Trump had not asked for permission to use the song during his campaign.
"My personal reaction to Donald Trump using our music? We'd never give permission," May wrote on his website. "We are taking advice on what steps we can take to ensure this use does not continue."
May added that despite what the band thinks of Trump's platform it "has always been against our policy to allow Queen music to be used as a political campaigning tool."
The band's publishing company issued a statement saying no one from Trump's campaign requested use of Queen's music.
"Sony/ATV Music Publishing has never been asked by Mr. Trump, the Trump campaign or the Trump Organization for permission to use 'We are the Champions' by Queen. On behalf of the band, we are frustrated by the repeated unauthorized use of the song after a previous request to desist, which has obviously been ignored by Mr. Trump and his campaign... We trust, hope and expect that Mr. Trump and his campaign will respect these wishes moving forward."
The Trump campaign did not immediately respond to CNNMoney's request for comment over Monday's use of the song. The campaign ignored Queen's protest in June as well.
However, Sean Spicer, the communications director of the Republican National Committee, responded with a tweet.
"Big fan but you are wrong @GOPconvention paid to license the use of song in the arena," Spicer tweeted.
Trump's use of the song on Monday night also caused a backlash online with those on social media criticizing the candidate for using the song.
"Heartbreaking that Trump used Freddie Mercury's beautiful 'We Are the Champions,'" tweeted author Anne Rice. "Just heartbreaking."
Many argued that former lead singer Mercury, who died in 1991 from AIDS-related complications, would not have been been a supporter of Trump.
"My guess is that Freddie Mercury would not likely have been a Trump supporter," tweeted Chris Cillizza, a political commentator for The Washington Post.
Other rock bands like the Rolling Stones, Neil Young, R.E.M. and Aerosmith have also asked Trump to stop playing their music at his rallies.