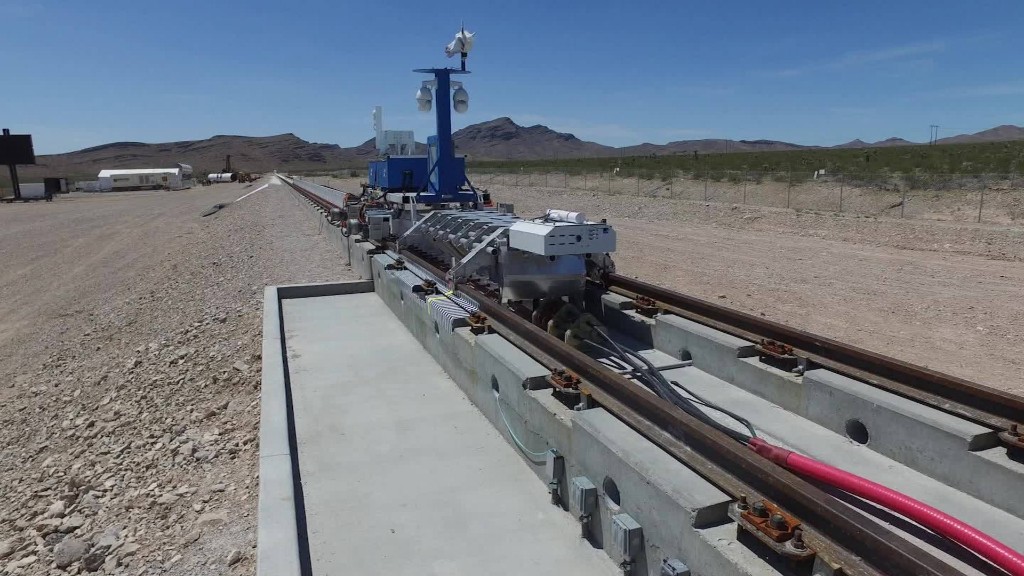 The messy drama engulfing Hyperloop One is escalating faster than one of its theoretical trains.
A new lawsuit accuses ousted cofounder Brogan BamBrogan of an attempted coup and erratic behavior, including acting aggressively toward female employees.
Last week, BamBrogan and three other former employees filed a lawsuit against Hyperloop One and its remaining executives. They accused cofounder and executive chairman Shervin Pishevar and other leaders of financial mismanagement and harassment, including leaving a noose at BamBrogan's desk as a threat.
Related: Hyperloop One facing messy lawsuit between founders
Now Pishevar is firing back. In a countersuit filed Tuesday, Hyperloop One claims BamBrogan and his cohorts attempted a "coup." When that failed, they say the "gang" hatched an illegal plan to devalue Hyperlook One and start a competing company, tentatively called Hyperloop Two.
Hyperloop One is a startup attempting to build a high-speed transportation system that can move cargo and passengers at up to 760 miles per hour in partially pressurized tubes. Formerly called Hyperloop Technologies, the company has raised more than $100 million in funding. Space X founder Elon Musk asked inventors and entrepreneurs to try and make it a reality in 2012.
The new lawsuit, brought by Hyperloop One, CEO Pishevar, Vice Chairman Joseph Lonsdale, board member and CEO Robert Lloyd and former general counsel Afshin Pishevar, accuses BamBrogan, a former Space X engineer, of erratic and hostile behavior.
"BamBrogan had become increasingly disruptive to the company with his profane, erratic, sexist, and inebriated outbursts toward management, fellow employees, and outside consultants, including screaming in the face of a [female] coworker for no rational reason, punching a wall, and breaking a beer bottle," says the lawsuit, which was obtained by CNNMoney.
Related: The Hyperloop dream just got one step closer to reality
The suit claims a pattern of sexist behavior and says that while he was CEO, BamBrogan once said to a visiting friend, "Can you believe all these bitches work for me?"
The lawsuit goes on to detail alleged misconduct of the other three leaders tied to the attempted coup, VP of business development Knut Sauer, assistant general counsel David Pendergast, and VP of finance William Mulholland.
The suit also addresses the specific attacks from BamBrogan's suit. It denies any nepotism or pay-to-play scheme. As for the alleged noose left on BamBrogan's desk, the suit says it was just a lasso, left as a nod to BamBrogan's signature cowboy hat.
Hyperloop One says it is still on track to build the first working Hyperloop transportation system by 2020.