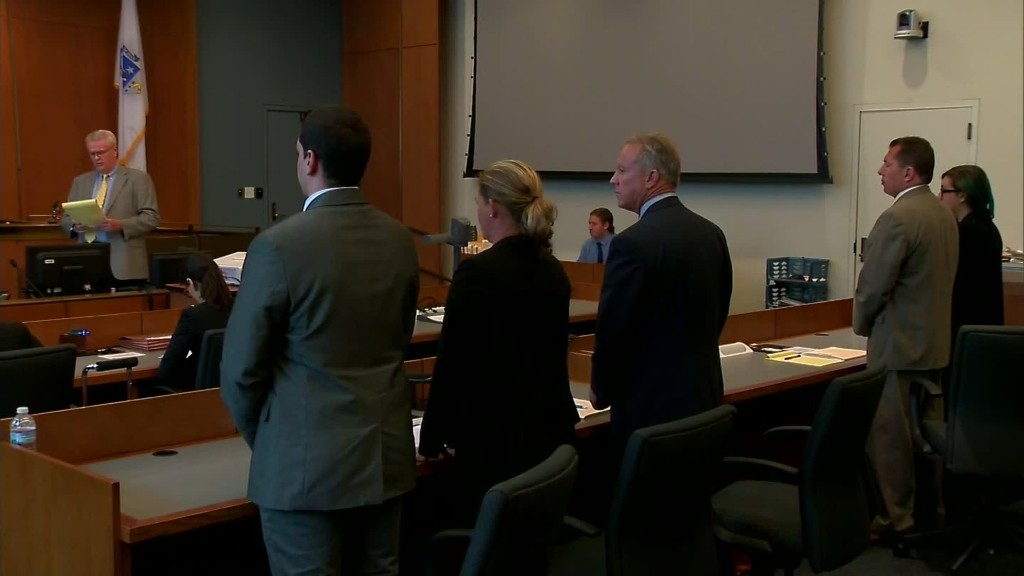 Snapchat played an important role in convicting two people of sexual assault.
On Tuesday, Rashad Deihim, 21, and Kailyn Bonia, 20, were found guilty of intent to rape, indecent assault and battery on a person over 14, and of kidnapping. Deihim was also found guilty of posing the victim, who was 16, in a nude state.
The act, which happened in the woods outside a Saugus, Massachusetts, elementary school in September 2014, was captured and distributed via Snapchat.
Tim Cyckowski, a friend of Deihim and Bonia, pleaded guilty to recording the crime on Snapchat.
He sent videos taken on the messaging platform to a friend, Syndee Enos, who knew all the parties involved. Enos had the foresight to snap screenshots of the videos. Otherwise they would have disappeared, given Snapchat's ephemeral nature.
Related: Periscoping a rape -- the dark side of livestreaming
Enos and her mother alerted the police, who found the victim naked and "highly intoxicated" in the woods, according to Carrie Kimball Monahan, director of communications at the Essex District Attorney's Office.
According to Kimball Monahan, the use of Snapchat in this particular case likely helped save the victim's life. She was so intoxicated that she had to be administered Narcan, a drug that counteracts opiates, twice.
"There's a pretty good chance that, had the 16-year-old who received this Snapchat from her friend, had she not notified her mother, and the police, that the victim would be dead," Kimball Monahan told CNNMoney.
Both Enos and her mother testified in the trial about the content of the videos and showed the screenshots to the juror.
According to Ari Ezra Waldman, an associate professor of law at New York Law School, that was probably helpful in proving the victim's story. "Not only did a witness see what happened, was able to identify the victim, and then inform law enforcement, but the images must have had a powerful impact on the jury," he said.
Waldman said the broader social implications are disturbing.
"It is beyond baffling why someone would share something like this on Snapchat or any other social platform. It suggests ... that some people value the lives of women so little that they feel comfortable bragging about their violence against them," he added.
The sentencing for Deihim and Bonia is scheduled for September 6, 2016, in a Salem Superior Court.
Attorneys for Deihim and Bonia did not immediately respond to request for comment.