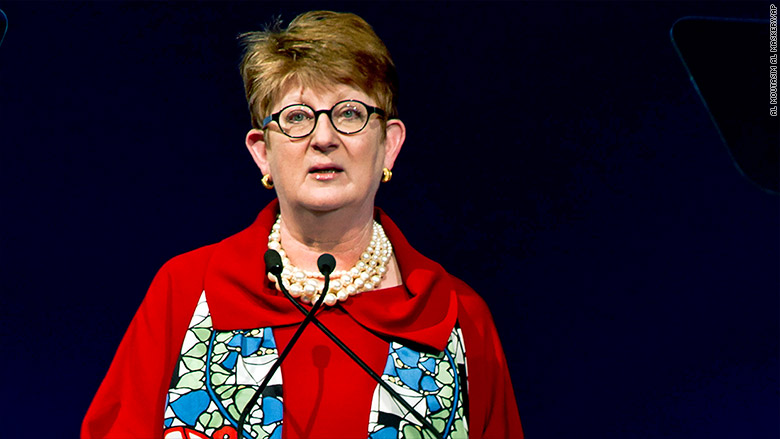 Kathleen Carroll, the executive editor of The Associated Press for the past 14 years, is leaving the news agency in December.
The A.P., one of the world's foremost news organizations, said a "successor is expected to be in place by Jan. 1, 2017."
Carroll, a longtime journalism industry leader, said her future plans include vacation time and her son's college graduation next spring.
An internal memo to staffers said that "she informed AP's Board of Directors of her decision" on Wednesday morning.