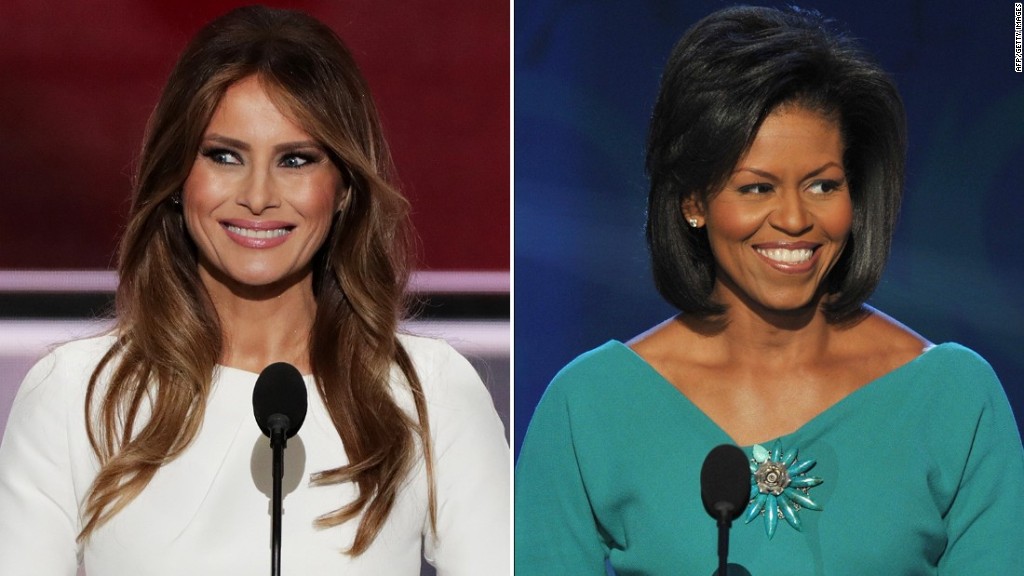 Jimmy Fallon went all in on Donald Trump Tuesday night, mocking the Presidential nominee and his wife, Melania Trump.
"The Tonight Show" host donned a wig and Trump's famous tan for the skit, which mocked Melania's allegedly plagiarized speech at the Republican National Convention Monday night.
"Did you see Melania?" Fallon said. "She stole the show. Literally. I mean, she delivered her speech like a true first lady."
Related Link: No one to be fired after Melania Trump speech plagiarism episode
Late night shows are reveling in the fodder The Republican National Convention has provided them. Stephen Colbert also jumped on the bandwagon Tuesday night by having actress/singer Laura Benanti address "The Late Show" audience as Melania. She defended her speech's striking similarity to Michelle Obama's 2008 Democratic National Convention speech but then went on to plagiarize everyone from Dr. Seuss to Charles Dickens.
Trump released a statement in the midst of the media storm surrounding his wife's speech and claimed Melania authored it along with a team of writers. Yet, she claimed that she wrote it mostly herself, telling NBC's Matt Lauer, "I read once over it and that's all, because I wrote it, and with as little help as possible."