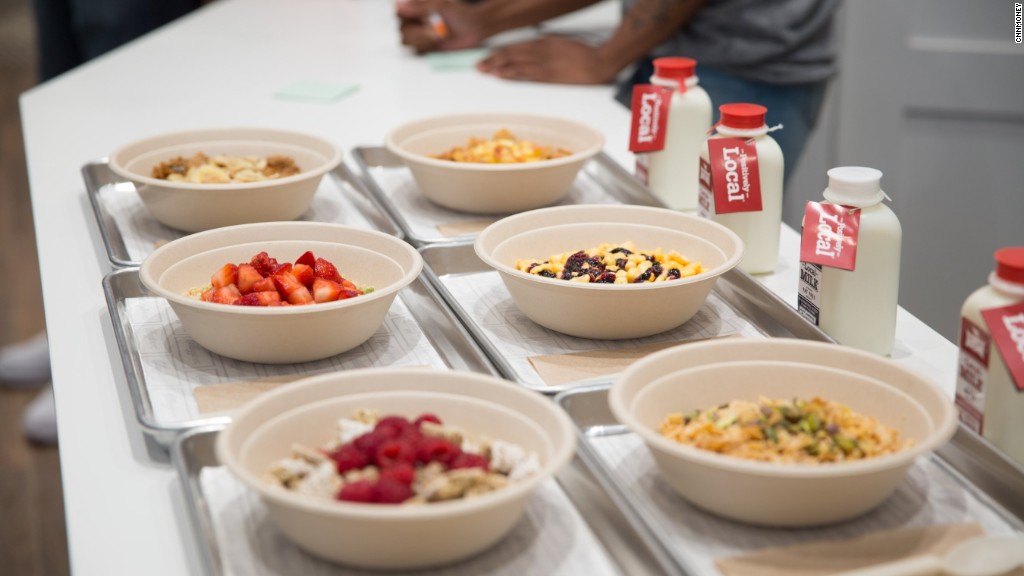 Kellogg has been told to stop running two ads in the U.K. that claim Special K is "full of goodness" and "nutritious."
The Advertising Standards Agency banned the adverts for making unsubstantiated claims about the health benefits of eating the cereal.
Kellogg's claimed on its website that "all Special K flakes are made with our unique Nutri K™ recipe making a nutritious and delicious start to your day," while a TV advert said Special K porridge "is full of goodness."
The agency said it acted after a consumer complained.
According to U.K. advertising rules, companies are not allowed to make general health claims about their products, unless backed up with specifics.
In the TV ad, Kellogg (K) said the cereal contains vitamin B2 which "contributes to the maintenance of normal skin." The agency said the link was not clear enough.
Related: Kellogg's is opening a cereal cafe in NYC
In a response to the agency, Kellogg said that use of the word "nutritious" in the ad was not a health claim that would suggest a health benefit.
The advertizing watchdog said consumers were led to believe that Special K was "nutritious" because of its content, and was therefore "good for you." It said Kellogg should have accompanied the claim with specific evidence of the health benefits.
Kellogg apologized to customers after the ruling on Wednesday, admitting the claims were not clear enough. It said the "error" has been corrected.