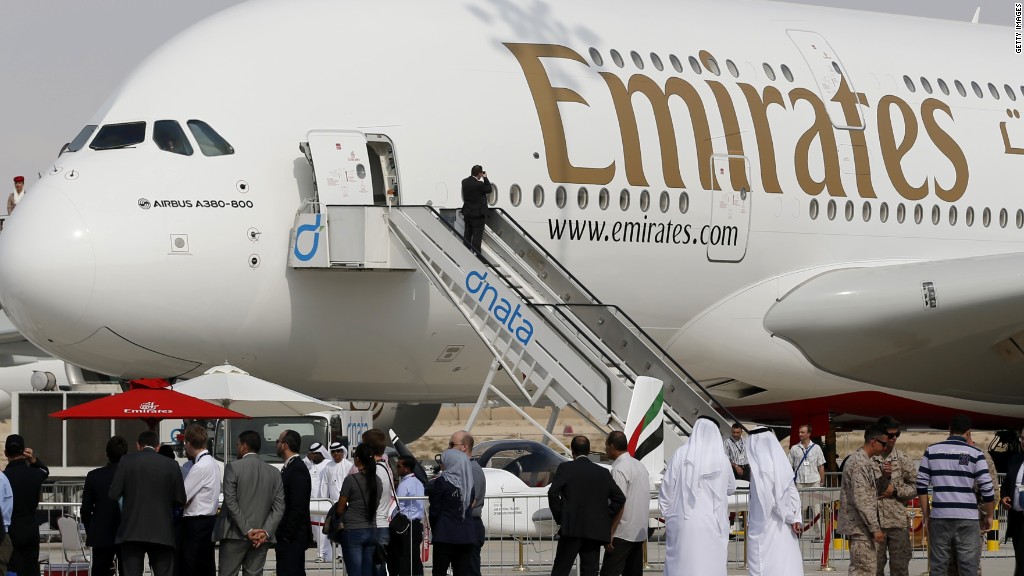 Lower airfares during peak travel season? Yup.
Airfares should be down between 6% and 8% for the rest of the summer compared to a year earlier, according to United Airlines. The same key measure for airfare fell 7% in the just completed second quarter.
In a presentation to investors Wednesday morning, United says plane tickets are getting cheaper for the simple reason that there are more seats available than there is demand from fliers.
Related: Lowest airfares in seven years this summer
The airline said its rivals boosted their capacity by about 6% on domestic routes in the second quarter, while United narrowly trimmed in its own capacity.
The low price of jet fuel is also driving down the cost of flying. The reason: Cheap fuel makes airlines inclined to schedule extra flights and try out new markets, which in turn drives down fares.
The low price of fuel saved United's parent company, United Continental (UAL), more than $700 million during the quarter, cutting its fuel expense by about a third. But profits in the quarter slipped despite those savings, on lower revenue and higher labor costs.