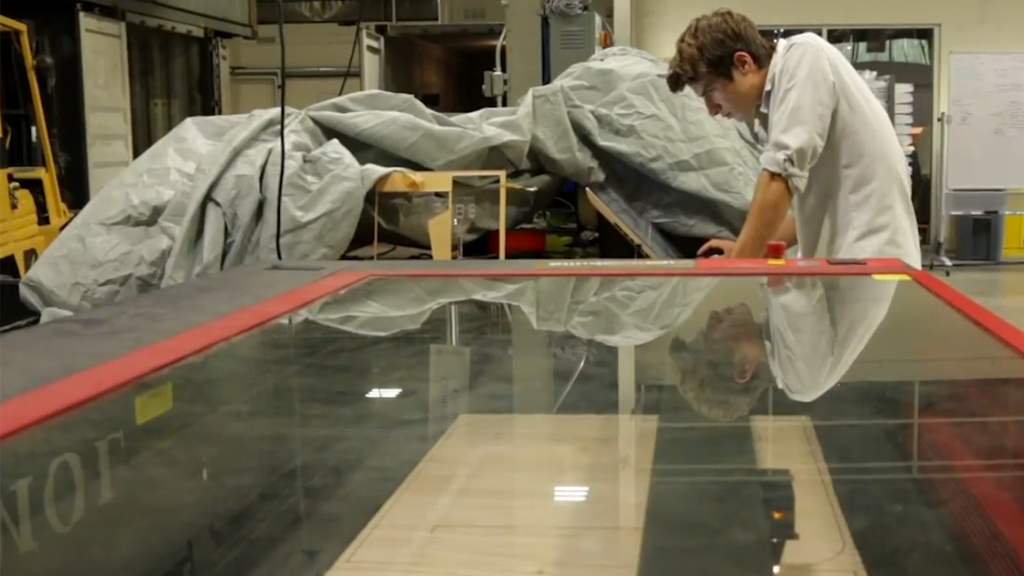 In Louisville, Kentucky, just about anyone can walk into GE Appliances' new innovation hub and pitch an idea for what could become the company's next big product.
GE Appliances, once a unit of General Electric (GE) before it was sold to Haier in January, has a 35,000-sq.-ft. microfactory called FirstBuild that serves as a public space where product ideas are crowdsourced. The best suggestions are ultimately developed by its engineers and sold.
Wayne Davis, the commercial leader at FirstBuild who leads its marketing and sales efforts, told CNNMoney the concept was born to kickstart innovation quickly, cheaply and efficiently in the home appliance category.
"The ideas can come from anywhere, the local community, independent inventors, home enthusiasts, students, our own FirstBuild team of employees, even other GE Appliances employees," said Davis.
And if you don't live anywhere near the facility, it's possible to become a free FirstBuild member and submit an idea online.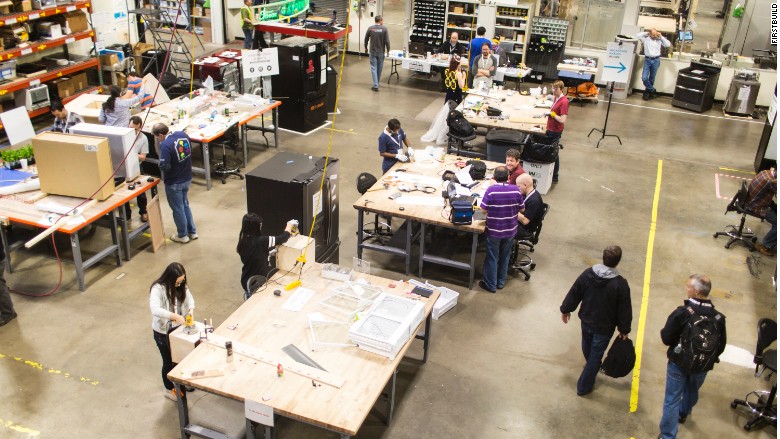 All ideas are ultimately funneled through the site and voted on by its members. Those that bubble to the top are then built, manufactured (first in small quantities) and sold online.
There's a nice monetary incentive thrown in for inventors, too: You earn between $500 and $2,500 for a winning concept, in addition to a royalty of up to 0.5% of sales. If a product takes off with consumers, it could potentially get added to GE Appliances' larger product portfolio.
Since the initiative launched in July 2014, FirstBuild has grown to 9,700 registered users and has had over 1,000 ideas submitted online. The microfactory itself has seen 20,000 visits by 6,000 - 8,000 people so far.
Related: This device can diagnose malaria in 5 seconds
FirstBuild is similar in some ways to Quirky, a community-led invention platform that crowdsourced ideas for smart home products.
GE Appliances' former parent GE partnered with Quirky in 2013 and opened up its vault of thousands of patents to the Quirky community to help generate new consumer product ideas.
However, the startup eventually went bankrupt in 2015.
When asked about Quirky, Davis responded: "The only similarity we see between the two is the community aspect of the platforms and the voting process to determine which ideas to pursue."
Unlike Quirky, FirstBuild is a subsidiary of GE Appliances. "We fully own it," he added.
In addition, FirstBuild is focused only on innovative home appliances, while Quirky's submissions spanned many product categories.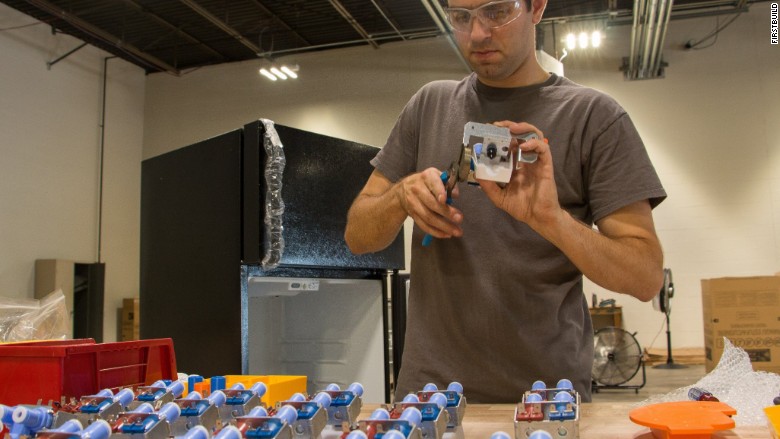 FirstBuild's 22 employees -- most of whom are engineers -- work on building out the ideas that come through the platform.
But it's doing so on a much smaller scale compared to the other five factories run by GE Appliances, which largely develops refrigerators, air conditioners, dishwashers, cooking products and water heaters. While GE Appliances' employs 12,000 workers worldwide and its average factory is about 800,000-sq-ft in size, FirstBuild's operation is pretty lean in comparison.
To start, manufacturing is nimble. "We can make small batches of a product in a fraction of the time and cost," Davis said.
"Mass manufacturing is about making millions of something," he added. "But on the flip side, how do you make just one to 1,000 units of a breakthrough product without significant investment?"
Related: These high schoolers are manufacturing airplane parts
The microfactory has launched more than 16 products in two years, and five have been permanently added to GE Appliances' portfolio.
One recent addition is the Prisma Cold Brew coffeemaker, which cuts coffee's cold brewing time to just 10 minutes from 12 to 24 hours. The product will hit the market in 2017.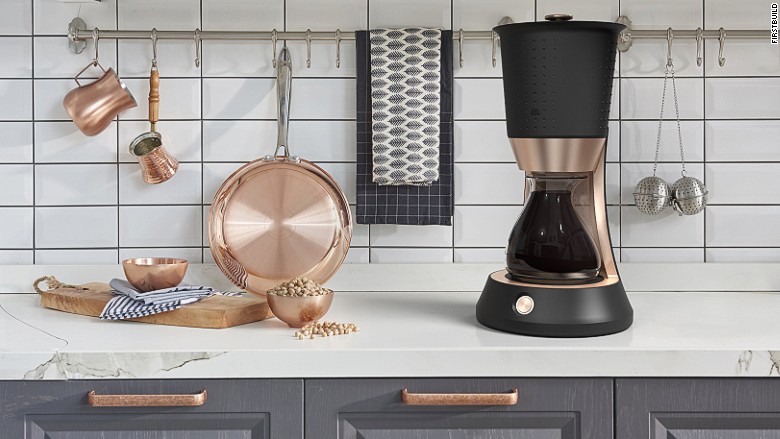 Another is the Opal Nugget Ice Machine. Nugget ice is the small, pellet-shaped and crunchy ice commonly used by fast food chains like Sonic.
"Nugget ice is very popular in the south," said Davis. "We researched and learned that consumers really wanted a counter-top machine in their homes that could easily make it."
Consumers can buy the product next month on FirstBuild's website.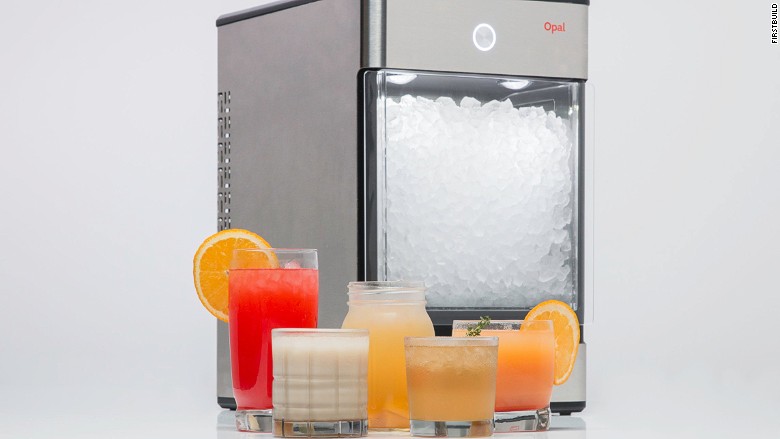 The FirstBuild community also created an indoor pizza oven called GE Monogram Pizza Oven, which will arrive in stores this fall.
While these products may not be household names yet, FirstBuild is empowering people to speak up about products they want to see developed and ultimately buy.
"FirstBuild is already taking on disruptive ideas for home appliances and matching them to a need in the marketplace," said Davis.