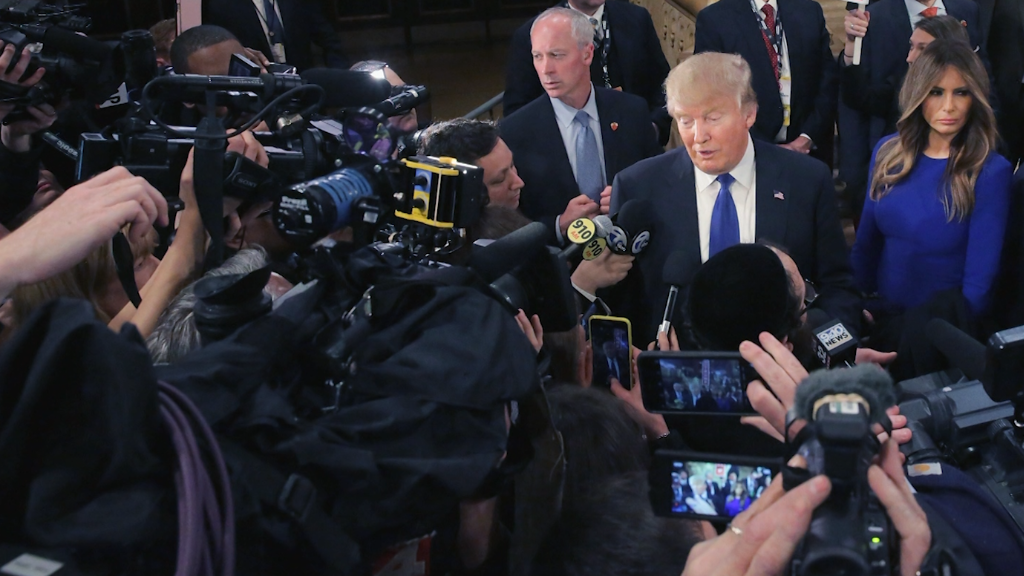 The Donald Trump campaign has invited a Washington Post photographer to a campaign event on Friday morning, at least temporarily lifting the ban on the paper that he put into place more than five weeks ago, according to a source familiar with the situation.
Trump announced the ban in a June 13 Facebook post: "Based on the incredibly inaccurate coverage and reporting of the record setting Trump campaign, we are hereby revoking the press credentials of the phony and dishonest Washington Post."
The Trump campaign did not respond to a request for comment. The Washington Post declined to comment.
The trigger for the ban was a headline on a Post story about his comments following the shooting at a gay nightclub in Orlando, Florida: "Donald Trump suggests President Obama was involved with Orlando shooting."
That headline was the result of an interview Trump gave to Fox News. "Look, we're led by a man that either is not tough, not smart, or he's got something else in mind," Trump said of Obama. "And the something else in mind -- you know, people can't believe it. People cannot, they cannot believe that President Obama is acting the way he acts and can't even mention the words 'radical Islamic terrorism.' There's something going on. It's inconceivable. There's something going on."
The Post later adjusted its story to make the headline tamer. The headline now reads, "Donald Trump seems to connect President Obama to Orlando shooting."
Related: Donald Trump revokes Washington Post press credentials
At the time, Post spokeswoman Kris Coratti told CNNMoney that the headline was changed for editorial reasons: It was changed "shortly after it posted to more properly reflect what Trump said. We did so on our own; the Trump campaign never contacted us about it," Coratti said.
It wasn't Trump's first time to use this weapon against the press. Other news outlets that have been on the Trump blacklist include BuzzFeed, The Huffington Post and Politico.