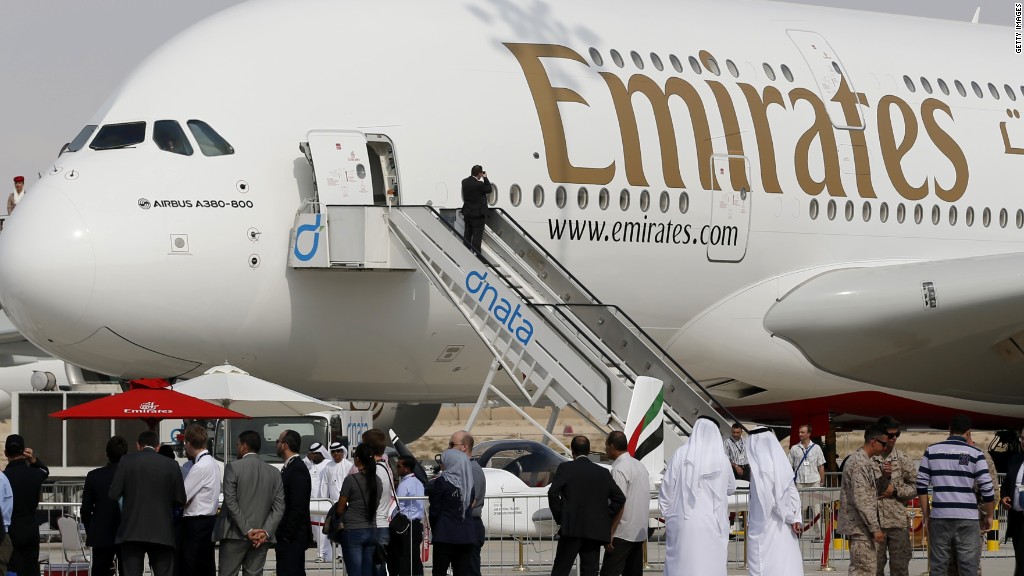 Lower fares and high expectations proved to be a problem Thursday for Southwest Airlines, the nation's largest discount airline.
Southwest Airlines (LUV) posted a record profit of $820 million in the second quarter up 35% from a year earlier. But Wall Street analysts were hoping for even better results.
Missing expectations, coupled with more bad news on falling fares sent shares down in premarket trading Thursday.
Passengers paid 3.5% less to fly Southwest in April through June. And the airline warned that fares have been falling even more in recent weeks.
But Southwest is better positioned to weather a fare war than larger rivals. The drop in fares was outweighed by a 6% increase passenger miles flown, lifting overall revenue.
The results came the day after Southwest was hit with technical issues, which grounded hundreds of its flights.
Rivals United Continental (UAL) and Delta (DAL) have reported even bigger drops in fares, with a 5% drop at Delta and nearly a 7% decline at United. Those airlines both reported lower overall revenue as a result. They've also warned that lower fares are likely to continue, at least through the end of the summer travel season.
Related: Delta is making all in-flight entertainment free
Lower fuel costs were one of the drivers of the better profits. But Southwest's savings were limited by long-term fuel contracts, known as hedges, which locked the airline into paying for some of its fuel at above market prices.
Overall, lower fares have prompted airlines to fly additional flights and try additional routes. Those extra choices for passengers means more competition and lower fares.
Industry leader American Airlines (AAL) is due to report results later this week.