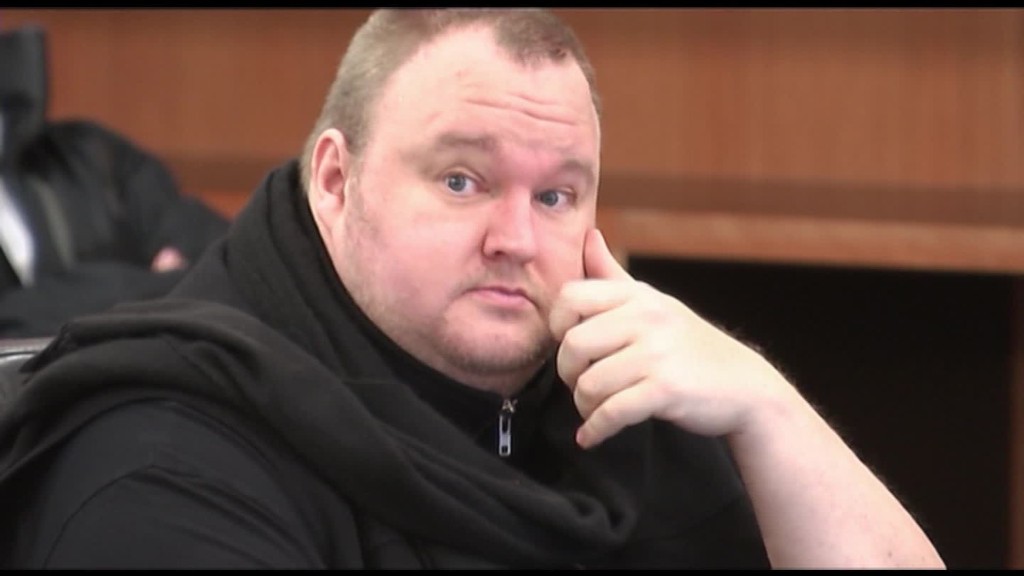 Kickass Torrents -- the world's top website for illegally sharing movies, TV shows and music -- has been taken down by the U.S. government.
The website's alleged owner, Artem Vaulin, a 30-year-old Ukrainian man, was arrested in Poland on Wednesday.
The international bust is a massive blow to the online torrent community, where millions of people share copyrighted material without paying for it.
It also shows how American law enforcement is ramping up its efforts to combat copyright infringement.
Governments have been pressured in recent years by entertainment giants -- including Sony Pictures, the Walt Disney Company (DIS), Warner Bros. Entertainment, and Universal Music Group -- to crack down on digital piracy.
Related: Symantec - the popular computer protector - may actually help hackers, feds warn
In a statement, federal prosecutor Zachary T. Fardon said: "Copyright infringement exacts a large toll, a very human one, on the artists and businesses whose livelihood hinges on their creative inventions."
Online piracy -- essentially copying a digital file and sharing it -- sucks revenue out of media publishing companies, which pay fees to the artists who create the work.
The U.S. government will ask the Polish government to extradite Vaulin to the United States, where he will be prosecuted. He's accused of operating a website that allowed people to share movies, video games, television shows and music worth more than $1 billion.
The primary method of file sharing right now is through something called "torrents." A website like Kickass Torrents provides a searchable list of files available for swapping. Then a separate program, called a BitTorrent client, actually downloads or uploads the file.
Related: Napster founder Sean Parker announces $250 million grant to fight cancer
Like most torrent websites, Kickass Torrents was forced to change its web address repeatedly to avoid legal entanglements. It operated as KickassTorrents.com, then it moved to website addresses registered in the Philippines, the tiny Polynesian island of Tonga, Somalia, and elsewhere.
Most recently, it was available at kat.cr, a Costa Rican domain.
The cybercrimes unit at the Justice Department's office in Chicago investigated the case. The sealed criminal complaint against Vaulin was filed there on July 8. In the U.S. Department of Homeland Security affidavit supporting the government's case, Immigrations and Customs Enforcement special agent Jared Der-Yeghiayan lists several examples of theft.
He points out how summer blockbuster movies like 2009's "Transformers: Revenge of the Fallen," 2011's "Captain America: the First Avenger," and 2014's "The Amazing Spiderman 2" all appeared on Kickass Torrents while they were still in theaters.
Although the sharing was free, Kickass Torrents was raking in advertising revenue on its website -- maybe as close as $17 million a year, according to some estimates listed in the agent's affidavit.
Federal agents allegedly identified Vaulin by an online name, tirm. They then used records kept by Apple (AAPL) to link the Apple email account tirm@me.com to Vaulin. They also looked into Vaulin's records at Facebook (FB).
According to law enforcement, Vaulin posed as the lead engineer of a company called Cryptoneat -- which was really a front company for this massive online piracy operation.
This latest federal takedown focused on the largest torrent site at the moment. But fans of Kickass Torrents are sure to migrate to competing sites like Torrentz, ExtraTorrent, and BitSnoop.