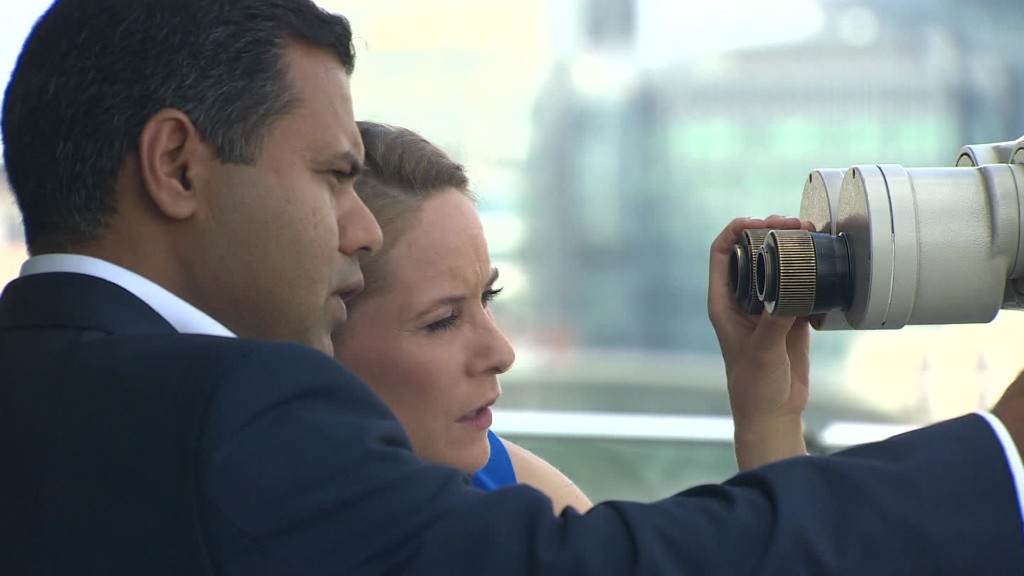 As the U.K. prepares to close its doors on the European Union, London is wasting no time in signaling the capital will remain open for business.
Just two weeks after being tasked with protecting the city's 976,000 businesses, Deputy Mayor for Business Rajesh Agrawal is on message, extolling the virtues of the metropolis he proudly calls home.
"These are extraordinary times," the 39-year-old entrepreneur said, but London "will remain the best place to do business."
"When you look at the whole package, the tax regime, the regulatory regime, the talent pool available, the infrastructure, the language ... on all these parameters London scores extremely high," he continued.
London contributes a third of the U.K.'s tax revenue, and accounts for around a quarter of its GDP. That's why Agrawal is adamant the city should play a major role in negotiations over the country's departure from the EU.
"We need a seat on the table whenever we start renegotiating with Europe," he said, insisting that London must continue to have access to Europe's single market and retain its financial "passport."
Related: Brexit leads to 'dramatic deterioration' of UK economy
London is home to more financial firms than any other city in the world, and a loss of its "passporting" privileges would make it much more difficult for the city's 250 banks to do business in the European Economic Area.
Agrawal, the founder of money transfer firms Xendpay and RationalFX, knows all too well that free movement of cash is key.
"Passporting works in both direction," Agrawal said. "There are more U.S. banks in London than in New York."
Related: Brexit 'worse than Lehman' for top U.K. finance execs
When it comes to the single market, Agarwal points out that EU countries export more to the U.K. than the U.K. exports to them, meaning Britain's neighbors would have more to lose by taking a hard line in negotiations with Britain.
And in a city where 40% of people are born abroad, India-born Agrawal's message on the subject of opportunity is particularly heartfelt.
Having arrived in London 15 years ago, with just $260 in his pocket, Agrawal is reportedly worth more than $100 million today.
Would he still have come to Britain if there had been a Brexit back then?
"Absolutely," he said.
-- Chris Liakos contributed reporting.