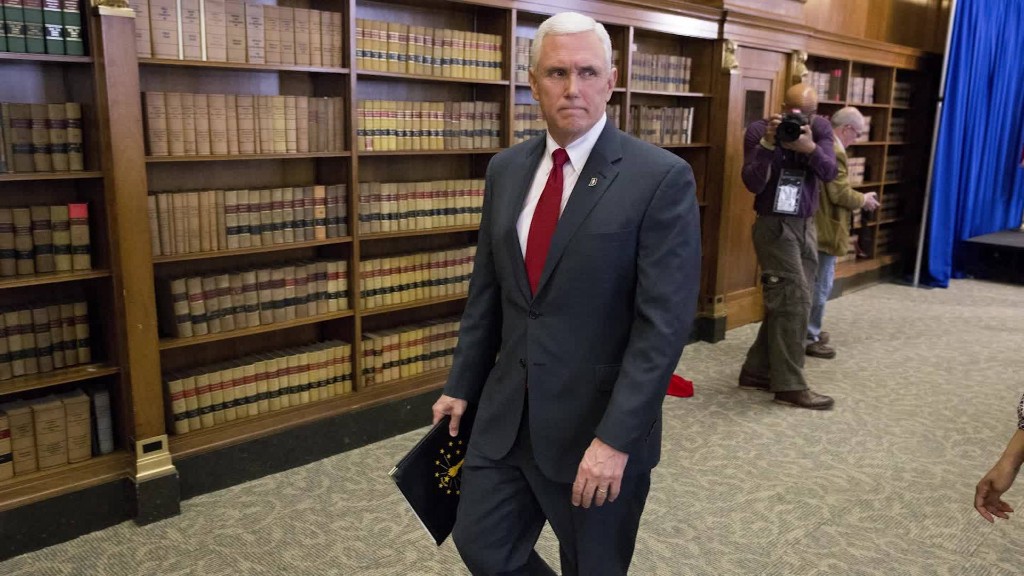 Will Mike Pence release his tax returns or won't he?
If he doesn't -- or if his new boss, Donald Trump, won't let him -- that would diverge from a long history of transparency expected of people running for the White House.
"The tradition of tax return release is just as robust for vice presidential candidates as it is for Oval Office hopefuls," said tax historian Joseph Thorndike, a contributing editor at Tax Analysts.
Since 1976, almost all vice presidential candidates from both parties have publicly released at least one tax return, Thorndike noted.
They include: Paul Ryan, Joe Biden, Sarah Palin, John Edwards, Dick Cheney, Al Gore, Jack Kemp, Geraldine Ferraro, Dan Quayle and Walter Mondale.
The only exception in the past 40 years was Bob Dole, who followed the lead of his running mate, President Ford, in refusing to disclose his returns, Thorndike said. Ford did, however, release summary data from a decade's worth of his tax returns.
The Trump campaign so far has not tethered itself to tradition, or transparency.
Related: Nixon released his tax returns under audit. Why can't Trump?
Trump himself has refused to release his tax returns. His oft-stated reason: He's under audit (though many experts note an audit doesn't preclude him from releasing his returns).
And in May, long before Trump chose Pence, a Trump adviser said the campaign would ask potential vice presidential picks to submit their tax returns as part of the vetting process. At the time, the adviser also indicated those returns would not be made public.
Hillary Clinton, who is expected to name her running mate as soon as Friday, has released 33 years' worth of returns over the course of her public career -- eight of them for the 2016 presidential campaign alone.
Not surprisingly she's publicly questioned her opponent's decision to keep his out of view.
CNNMoney has asked both the Trump and Clinton campaigns whether they plan to publicly release their vice presidential candidates' tax returns. Neither side has responded yet.