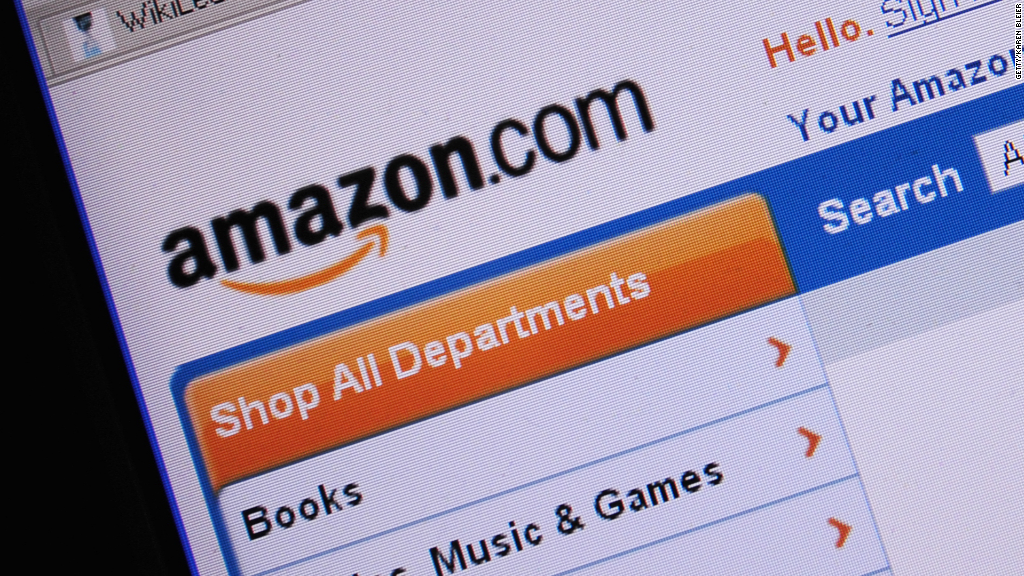 Move over Warren Buffett. Jeff Bezos is richer than you.
The Amazon founder is worth $65.1 billion as of Thursday, according to Bloomberg's Billionaire Index, which puts him just slightly ahead of Buffett's $65 billion. Bezos moved into third place on the global index, behind Bill Gates and Amancio Ortega, the majority owner of Zara's parent company Inditex.
Bezos backed into his new spot on the list, after his net worth fell $136 million thanks mostly to a 0.2% decline in Amazon (AMZN) shares Thursday. But Buffett's net worth slipped $754 million, according to the index, thanks to a 1.2% slide in shares of Berkshire Hathaway (BRKB).
Related: Everyday is Prime Day for Jeff Bezos
Forbes still has Bezos slightly behind Buffett in its real-time billionaire's ranking, $64.8 billion to $64.6 billion.
When Forbes started this year's ranking, Bezos was much farther back in the pack: No. 5 on the list at $45.2 billion. Amazon shares are up 10% so far this year. They reached a record high earlier this month.