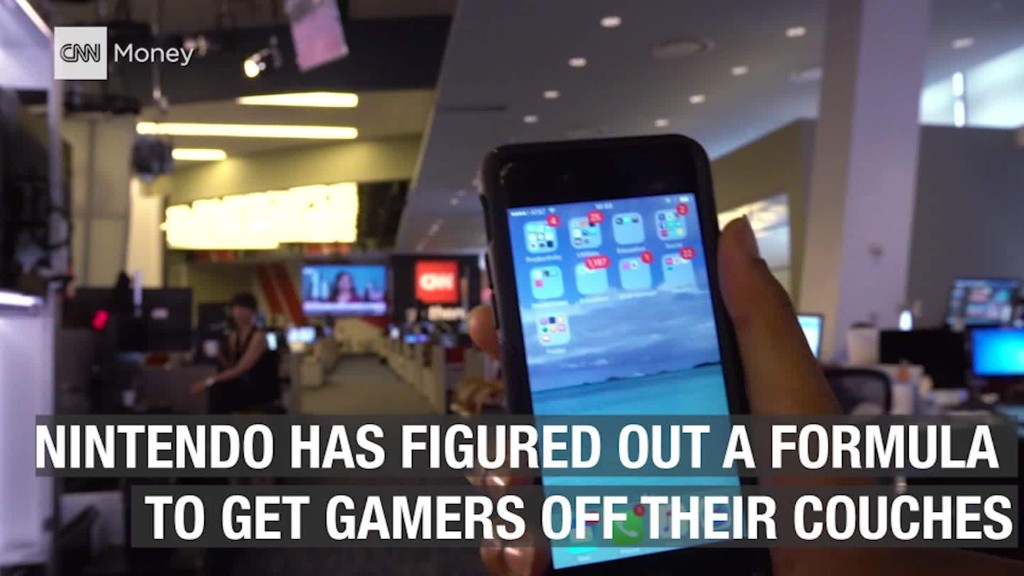 Nintendo has some bad news for investors: It's not expecting a huge profit boost from Pokemon Go.
Shares in Nintendo plummeted the daily limit of 18% on Monday after the legendary gaming company told investors that Pokemon Go will have only a "limited" effect on its bottom line.
Why? Nintendo isn't the only company with a stake in the hit augmented reality game, and it might be earning a smaller share of game profits than investors had expected.
Pokemon Go was actually developed and distributed by a company called Niantic. Both Nintendo and The Pokemon Company, one of its subsidiaries, have invested in the privately-held Niantic.
The three companies collaborated on the game. But Niantic has other investors that stand to profit, including Google (GOOG).
Nintendo also owns 32% of The Pokemon Company, which controls the merchandising and licensing of the Pokemon franchise. The subsidiary will receive a licensing fee as well as payment "for collaboration in the development and operations" of the game.
Nintendo (NTDOF) could also profit from sales of "Pokémon GO Plus," a separate device that enhances the gaming experience.
Related: Forget Pokemon Go! Nintendo's rivals are hotter
Investors had hoped these sources would add up to a big financial boost for Nintendo. At one point following the game's release, company shares surged by more than 120%, adding $23 billion to Nintendo (NTDOF)'s market value.
The stock has since returned to earth, and shares are now up a more modest 60% from July 6.
The sharp losses posted Monday reflect the new guidance from Nintendo. The company said it had already factored sales of Pokemon GO Plus into its previous earnings forecast. Ditto for the licensing fees paid to The Pokemon Company.
Nintendo added that it had taken the "current situation into consideration," but had decided not to upgrade its financial forecast.
If the Pokemon Go craze has staying power, Nintendo might be able to cash in on the purchase of add-on features for the game.
It's a model that many mobile game developers use: Make the game free for download, get them hooked and then sell extra items to enhance the game to generate big revenue.
Nintendo is scheduled to report earnings on Wednesday, but they will cover the quarter prior to Pokemon Go's release.