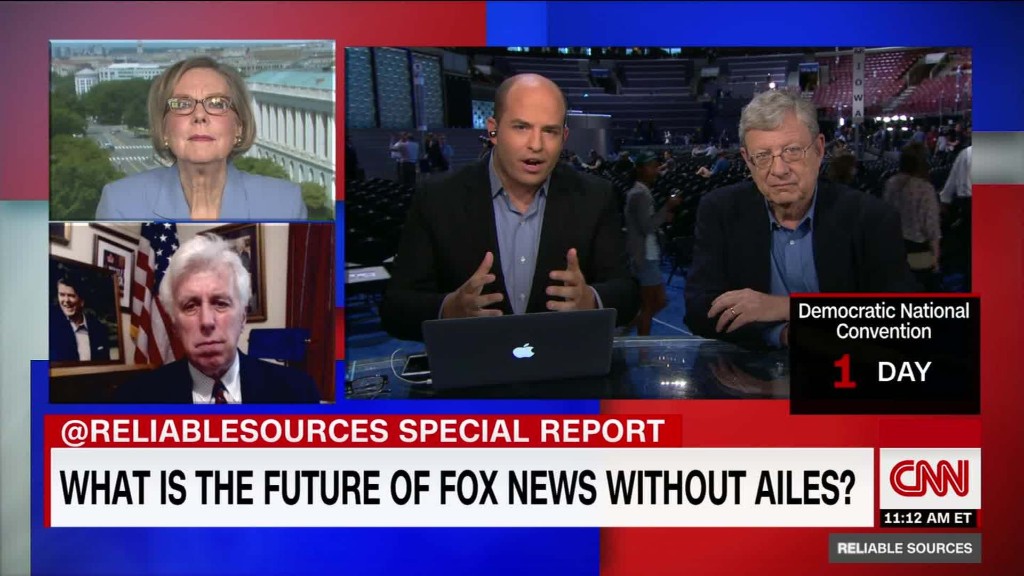 Days after Roger Ailes' departure from Fox News, another executive is out the door.
Michael Clemente, a longtime executive vice president of News at Fox who was effectively demoted earlier this year, has left the network, spokespeople confirmed. Peter Boyer, a former New Yorker writer who recently served as Clemente's number two, has also left.
Clemente's departure, first reported by TVNewser, was approved by 21st Century Fox co-chairman Rupert and Lachlan Murdoch. Fox News told CNNMoney Tuesday that the move "had nothing to do with sexual harassment," a claim that was confirmed by several network sources.
In April, Clemente was replaced as EVP of News by Jay Wallace and moved to head a new longform specials unit. Though Fox News claimed otherwise, the decision was widely seen by industry insiders as a demotion. Boyer, a Fox News editor-at-large, was also assigned to the unit.
Clemente is the first high-profile departure at Fox News following the resignation of Ailes, who has been accused of sexual harassment by former Fox News host Gretchen Carlson and multiple women within the network. Ailes will stay on with 21st Century Fox in what the company has described as an advisory role.