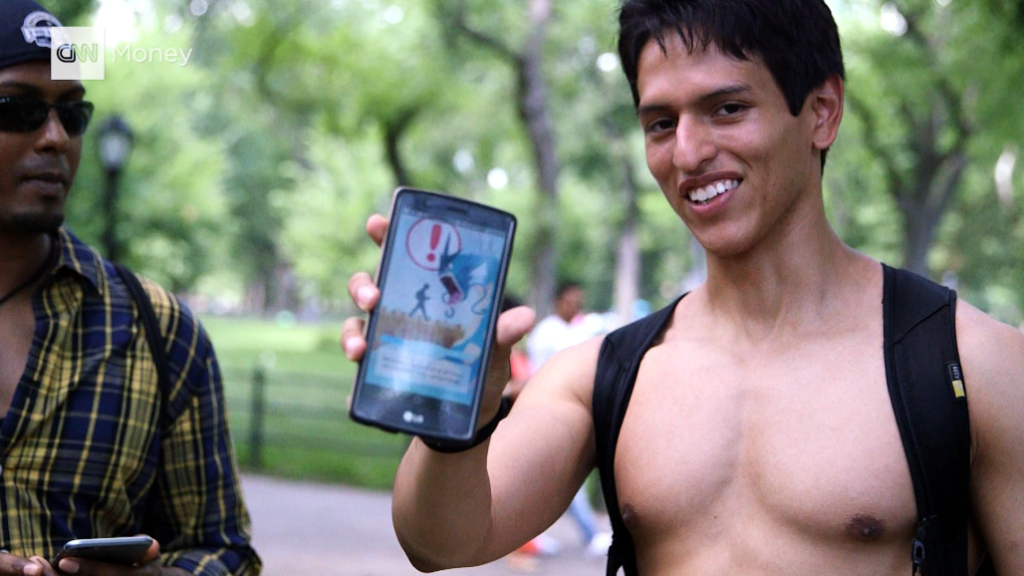 The creator of Pokemon Go may have stumbled on its own rare mythical creature: the unicorn.
Thanks to Pokemon Go's meteoric rise, Niantic is worth an estimated $3.65 billion, according to analysts at Citibank. That would vault the young startup into unicorn territory. Looking only at its estimated Pokemon Go revenue, Citibank analysts predicted in a note last week that Niantic will bring in $750 million in revenue this year.
Related: Pokemon Go breaks Apple download records
The Pokemon Go craze has spread quickly around the world since its July 6 debut, breaking records along the way. It's dominated top iOS and Android app charts, and Apple said last week that it had the most first-week downloads of any iOS app ever. People are spending more time using the app (an average of 33 minutes a day) than popular go-tos like Facebook and Snapchat.
Who actually makes money from the game is complicated. Pokemon Go is a collaboration between Niantic and The Pokemon Company. Though the app is free to download and use, it offers in-app purchases, which are lucrative for Niantic as well as Google Play and Apple's (AAPL) App Store, which get a cut of the profits. Citibank analysts also say that Google Play could make $77 million this year from the game, and Facebook (FB) and Google will see advertising revenue increase.
Niantic started out as a department inside Google (GOOG), making location-based apps and games like Field Trip and Ingress. Google spun it out as a startup last year, but retained a 6% stake. According to the Citi estimates, that stake could now be worth $200 million.
Related: Nintendo shares plummet 18% after Pokemon Go reality check
One company not benefiting as much as people thought is Nintendo (NTDOF). The company's shares fell sharply on Monday after Nintendo released a statement late Friday explaining that it only owns 32% of The Pokemon Company. Previously, Nintendo's stock had skyrocketed as investors wrongly assumed the game was created by the gaming company.