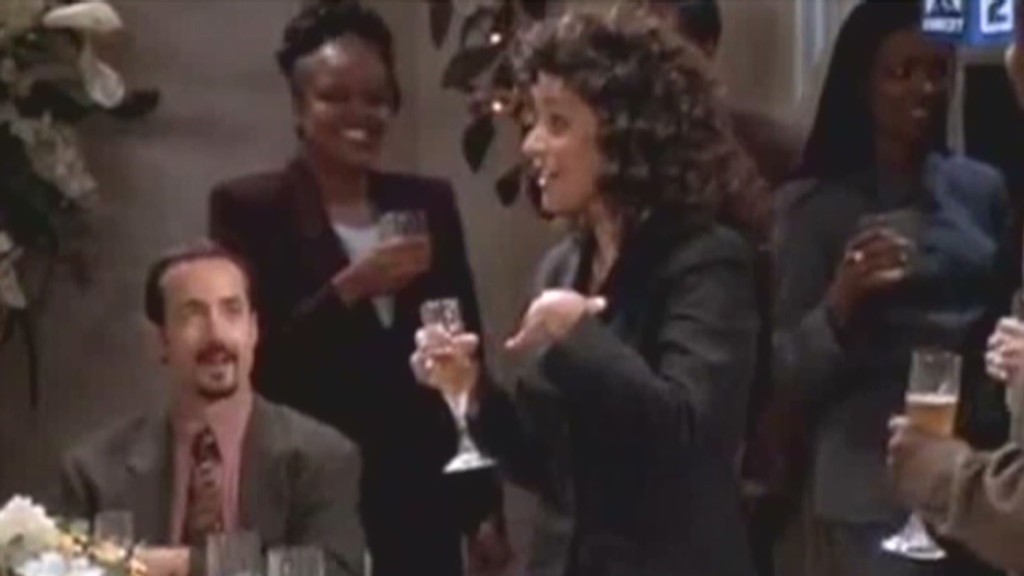 The TV industry likes to mutter and fume about Netflix's unwillingness to release ratings for its programs, but the streaming service made clear Wednesday those numbers are going to stay secret.
Meeting with reporters Wednesday at the Television Critics Association's seminannual press tour, Netflix chief content officer Ted Sarandos sought to preempt any questions about viewership data, insisting that efforts by outside services to measure Netflix are inaccurate -- and irrelevant to its business model.
"Subscriber growth, not advertising, drives our revenues," he said. "If we make great programming that people love, they remain subscribers."
Sarandos maintained that the performance of any individual title "has really no relevance on us." He cited other metrics that are used in evaluating programs, including searches for it, social-media buzz and the "rate of completion," meaning how many people who began watching a program finished it.
At the last press tour in January, Sarandos said that Netflix would spend $6 billion on production and acquisitions, and the executive said he expected that figure to increase.
Related: Netflix stock tanks on big subscriber miss
Big risks -- and budgets -- tend pay off for Netflix, though, Sarandos told reporters after the panel.
"We're competing with Pokemon Go and Star Wars movies and 'Jurassic World,'" he said. "We're competing for a lot of attention in a really noisy world, so to do that you have to take some big swings."
The service's forthcoming Baz Luhrmann musical series "The Get Down" holds the title of Netflix's most expensive series to do date. Variety puts its budget at around $120 million.
Netflix stock recently took a hit on a missed new-subscriber target. The service currently has more than 83 million subscribers worldwide.
Sarandos said adding new territories has come slowly because each one presents specific challenges and logistical hurdles. He cited Latin America as an example of Netflix's expansion success, but noted that it took several years to get it right.
"Each territory since then has come on faster," he said.
Related: Netflix unveils new app log to add branding 'pizzazz'
Netflix has received a boost from its affiliation with Marvel Studios, including the series "Daredevil," "Jessica Jones" and the upcoming "Luke Cage," which premieres Sept. 30.
After that will be "Iron Fist," followed by the superhero team-up series "The Defenders." Additional seasons of the existing titles will follow that show, Sarandos said.
Netflix renewed three series on Wednesday, including "Chelsea," Maria Bamford's comedy "Lady Dynamite," and "Real Rob," a critically panned comedy starring Rob Schneider.
Sarandos rejected the notion that the renewal of "Real Rob" means Netflix will always order a second season of its original series. He said factors like the show's completion rate and audience reaction play into their decisions.
"If it achieves all those things, then we're happy and thrilled and will make more as along as there's a creative direction to make another season."
The streaming service announced nine premiere dates, including those for' "Black Mirror" (Oct. 21), "Gilmore Girls: A Year in the Life," and its reboot of Norman Lear's "One Day at a Time." (Jan. 6)