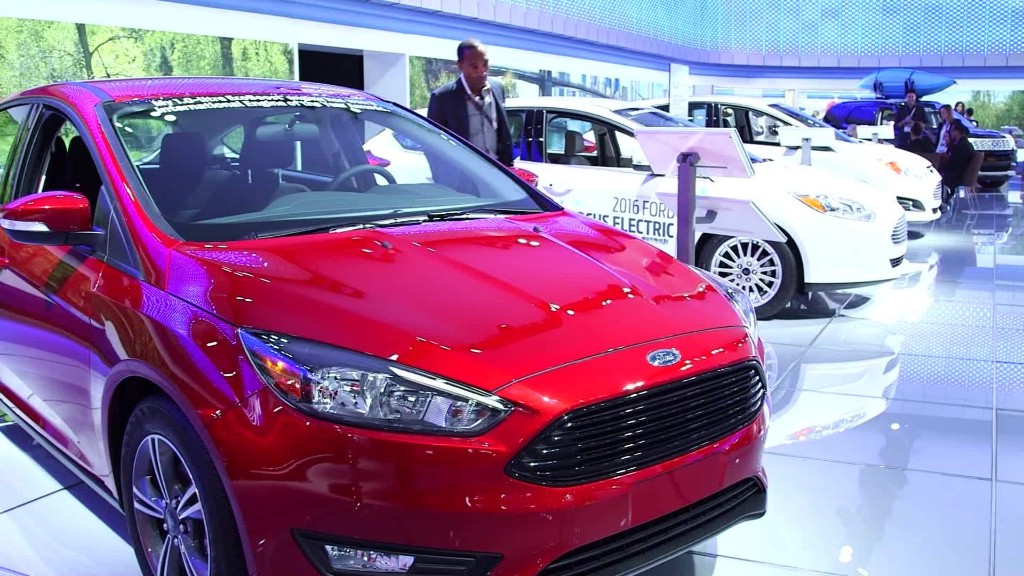 Ford just waved a caution flag on American car sales.
The No. 2 U.S. auto maker warned on Thursday of a growing list of global risks and suggested the previously-roaring American market may have peaked.
"We are seeing signs of a maturing U.S. recovery," Ford CEO Mark Fields told analysts during a conference call.
Wall Street doesn't like the sound of that. Ford (F) stock plunged 8%, on track for its worst day since at least January 2011. The stock is now down 10% this year.
Ford's second-quarter profits were dented by expensive incentives to lure customers -- an industrywide trend the company believes will continue.
Related: Best-loved new cars of 2016
Ford execs also dimmed their 2016 outlook on U.S. auto sales, which hit record highs last year and were a bright spot in the economy. The company said sales will likely soften further in 2017.
"Sales are still at healthy levels overall, but the competitive environment has increased as retail demand has weakened," Fields said.
That view stands in contrast with General Motors (GM), which last week posted record earnings and promised better times ahead.
Ford's credit arm also stumbled amid concerns about auto loan deterioration. Profits at Ford Credit slumped 21% during the quarter due to rising defaults, higher delinquencies and lower resale values in auctions.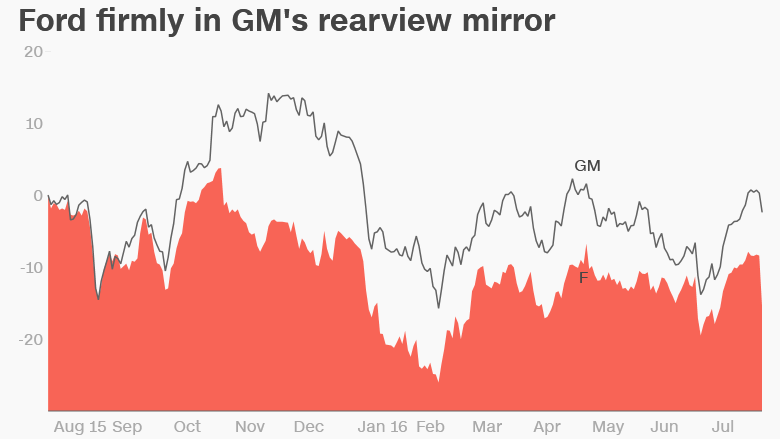 Related: U.S. government worried about risky car loans
Away from the U.S., Ford experienced turmoil from Brexit. The auto maker suffered a $60 million hit due to the collapse in the British pound and warned of full-year losses of $200 million related to a "weaker industry" in the U.K.
Britain is Ford's second biggest market and makes up about 30% of European sales. Ford anticipates losses of $400 million to $500 million a year after 2016 due to Brexit.
The economic slowdown in China is also creating headaches for Ford, which posted a loss in Asia-Pacific. Sales in China slowed and Ford lost significant market share there.