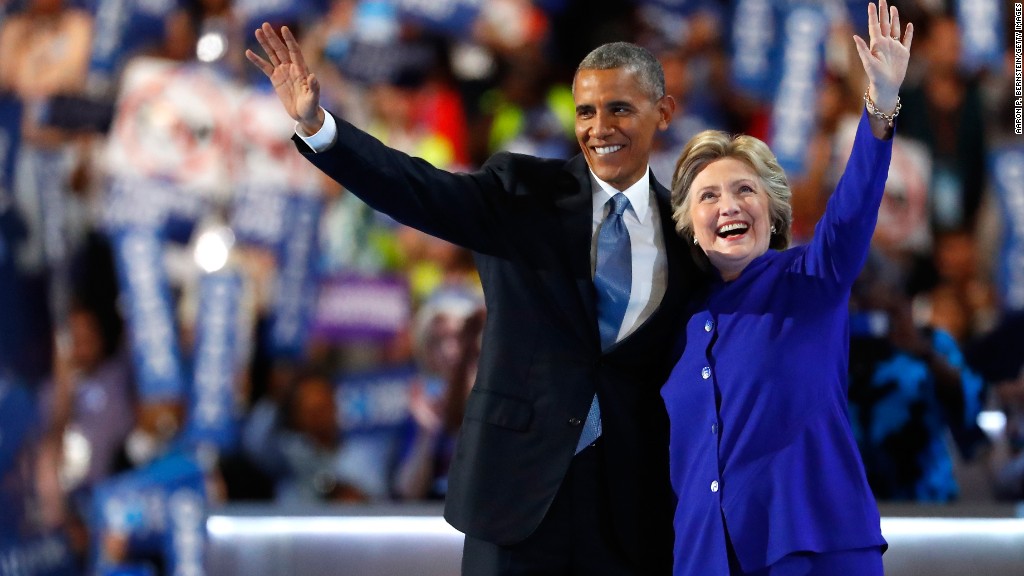 Venture capitalist Hunter Walk wants to ensure tech workers turn out to vote in the upcoming election.
Last week, he pleaded with his Twitter followers to head to the polls on November 8 and asked CEOs of tech firms to consider sending out company-wide messages to employees to block time off to do so.
Ben Lerer, cofounder of Thrillist, took the bait, tweeting that his company would indeed give its employees the day off.
More than 70 tech firms have followed suit, with executives or CEOs publicly blessing Walk's effort and encouraging employees to take time off to vote. Not all are giving the full day, but some are.
While it may sound like a basic right, not every state has laws requiring employers to give workers time off to vote. Even in states that do, many workers don't know how much time -- and when -- they're entitled to take off to head to the polls.
That's why Walk, a partner and cofounder at Homebrew, took matters into his own hands.
"What if CEOs were more proactive about not just encouraging people to vote but giving people space to do it?" said Walk, who has created a spreadsheet of companies' responses.
Related: Tech CEO organizes anti-Trump stunt outside RNC
The list includes firms like Survey Monkey, About.com, Spotify, Crisis Text Line, Casper, Autodesk (ADSK), and Managed by Q. Walk said there's no formalized pledge that companies will be held accountable to.
"But I hope these companies are able to follow through," noted Walk.
Catalina Girald, the CEO and founder of lingerie startup Naja, said she would allow her employees take the day off if they agreed to volunteer at the polls.
Meanwhile, Dan McCormas, who is behind Imzy, a Reddit-like community that aims to be troll-free and will launch in September, said he'd be giving his 13 employees the day off to vote. They can "revel in the satisfaction that they took part in our great political process," McCormas, who is based in Salt Lake City, told CNNMoney.
While Walk is public about his support of Hillary Clinton, he told CNNMoney that this particular effort is a non-partisan one.
Related: Tech leaders: 'Trump would be a disaster for innovation'
"Every day I encounter smart people who are working hard on companies they believe can change the world, but you ask them if they've registered to vote, if they're taking time off to vote ... they don't always have great answers," said Walk.
Inspired by Walk's effort, brothers Dylan and Ethan Eirinberg created a website to help spread news of the project. The site highlights companies on Walk's spreadsheet and allows anyone to send an anonymous email to their employers asking them to join in on the cause.
Walk fully condones the effort. "That's the spirit!" he said, noting that one of the best ways the tech industry can participate in the election is not just with money -- but with their skills. He said he hopes tech employees will ask their human resources department the following question: 'What are we planning to do about the election?'
This is just the most recent push to encourage workers to get civically engaged. In 2008, there was a project called "The Vote Hour," a bipartisan effort that originated at Google (GOOG). CEOs -- including Donald Trump -- recorded on-camera messages to employees to take an hour out of their work day to vote.