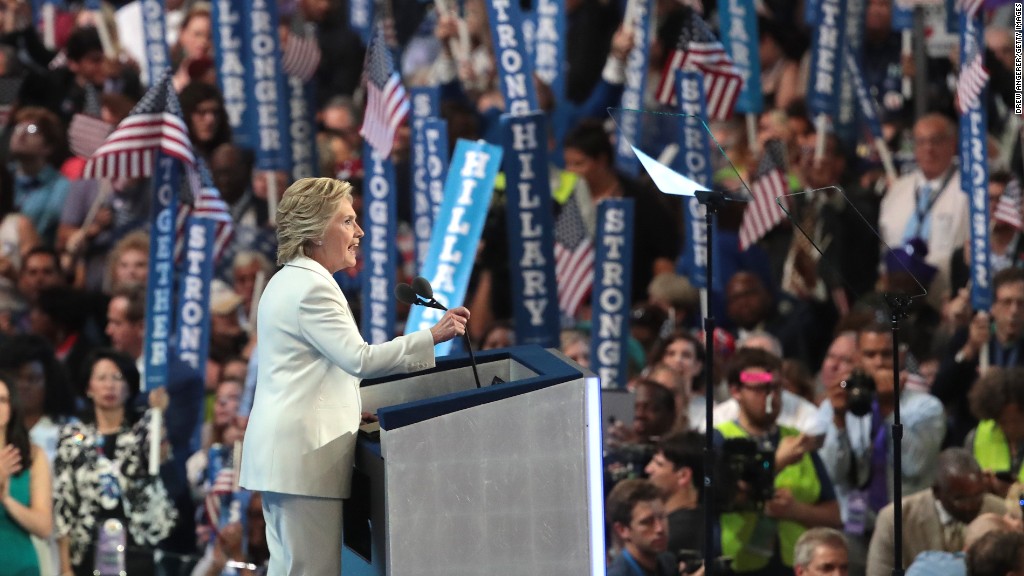 When Gen. John Allen, the retired four-star Marine general and former commander of American forces in Afghanistan, stepped on stage at the Democratic National Convention to deliver an impassioned argument against Donald Trump, Fox News didn't broadcast it.
Never mind that it was a primetime address on the final night of the convention, and that the speech marked a rare moment in American politics when a normally non-political four-star general felt compelled to make a public appeal to the nation.
Instead, Fox News aired a pre-taped interview with Gen. Allen, followed by a rebuttal from Gen. Michael Flynn, the former director of the Defense Intelligence Agency. "I honestly don't know how John Allen can look at himself in the mirror and say why he supports Hillary Clinton," Gen. Flynn told Fox's Megyn Kelly.
Such was Fox News' coverage of the Democratic convention. While the network carried the major speeches -- by Hillary Clinton, Sen. Tim Kaine, President Obama, Vice President Biden and former President Bill Clinton -- it skipped many of the speeches that focused on gun violence, racial issues, women's rights and the LGBT community, counter-programming the event with a more conservative narrative.
Related: Trump prevails over Clinton in convention speech ratings race
This was a stark contrast to Fox's coverage of the Republican National Convention a week earlier, when the network covered the vast majority of primetime addresses, including those by the likes of Duck Dynasty star Willie Robertson, former Navy SEAL Marcus Luttrell and Fox News contributor Laura Ingraham.
Coming days after the abrupt resignation of Fox News chief Roger Ailes, who left amid multiple sexual harassment allegations, the programming decisions sent a clear signal: Even without Ailes, Fox News would continue to cater to conservatives and Republicans.
When the Black Lives Matter mothers spoke out against their sons killings at the hands of law enforcement, Fox News didn't broadcast it. When Gabrielle Giffords spoke out against the gun lobby, it didn't show that either. When 11-year-old Mexican-American Karla Ortiz spoke out against deportation, Fox News didn't broadcast that. Nor did it air Sarah McBride, the first openly transgender person to speak at a major party convention.
Fox News also passed over former Secretary of State Madeleine Albright and actresses Elizabeth Banks and Meryl Streep, who spoke in primetime. And when Senator Al Franken and Sarah Silverman were making their appeals for party unity, Fox News was instead discussing Senator Ted Cruz's speech a week earlier at the Republican convention.
Perhaps most significantly, Fox News did not air the address by Khizr Khan, the father of a fallen Muslim American soldier. Khan held up his copy of the U.S. Constitution to rebuke Trump's religious intolerance.
During that moment, widely seen as one of the most memorable speeches from either convention, Fox News viewers were watching commercials and commentary from contributor Brit Hume.
Fox News defended its coverage of the Democratic convention.
"We reported on the speeches and cited them throughout the evening and into today, as well," Jay Wallace, executive vice president of News Editorial, told CNN.