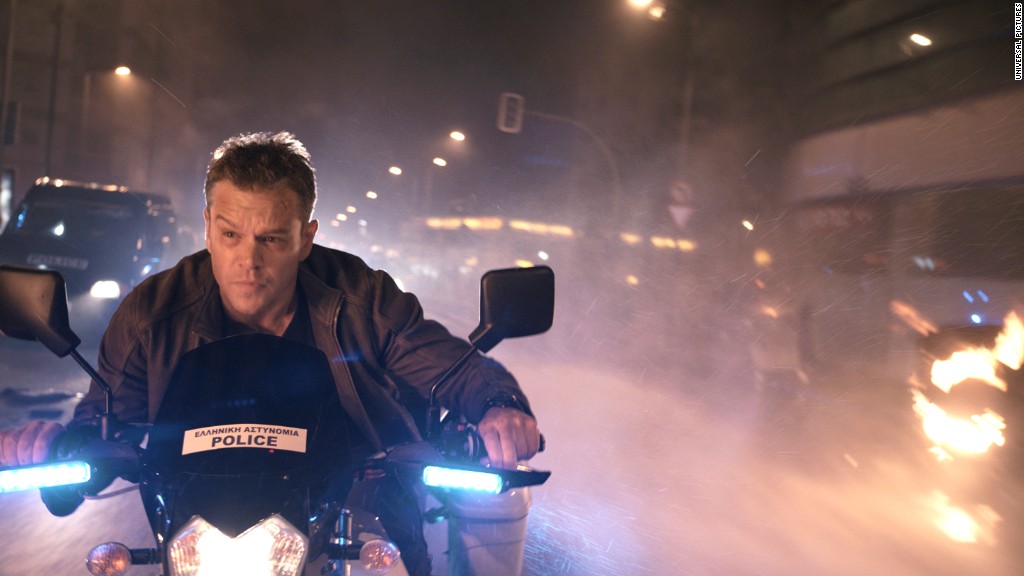 Matt Damon has been famous nearly from the start of his career thanks to a star-making, award-winning role in 1997's "Good Will Hunting." But it wasn't until Damon became Jason Bourne, a role to which he returns this weekend in the aptly-named "Jason Bourne," that he was reborn at the box office.
Damon had hits with "Good Will Hunting" and some movies in which he had big supporting roles like "Ocean's Eleven" early in his career, but it wasn't until 2002's "The Bourne Identity" that Damon showed he was more than just a soft-spoken dramatic actor. Before then, his roles were a mixed bag of critically acclaimed films like "The Talented Mr. Ripley" and lackluster dramas like "All the Pretty Horses" and "The Legend of Bagger Vance."
After "The Bourne Identity," though, Damon expanded his reach into the genres more likely to deliver true blockbusters, like sci-fi ("Elysium"), crime thrillers ("The Departed"), and even westerns ("True Grit").
The change was seen at the box office as well.
Damon's 19 films released nationwide before "The Bourne Identity" brought in $1.08 billion overall, for an average of $54.4 million per film. His 28 nationwide films since taking on Bourne, which included "The Bourne Identity," made $2.3 billion overall, for an average of $84.5 million, according to comScore (SCOR).
Bourne continued to be a big part of Damon's box office foundation -- which may help explain why he's returned to the role after taking some time off from it. Of the roughly $3.4 billion Damon has made at the domestic box office in his career, 16% has come from the "Bourne" trilogy.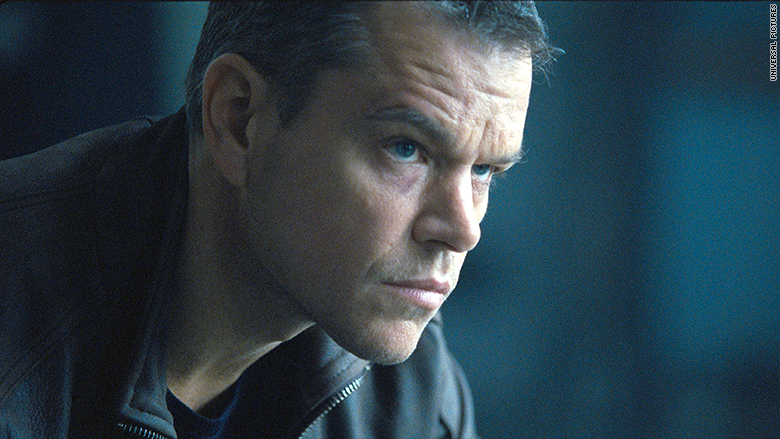 Related: 'Jason Bourne' reunites original band to play the fast-paced hits
"Matt Damon has always had the talent to build a bright career for himself with or without the Bourne franchise, but there's also no doubting that those films expanded his star status and his appeal to a variety of audiences," said Shawn Robbins, senior analyst at Boxoffice.com.
Damon scored the biggest blockbuster of his career with last October's "The Martian," but he could still use a "Bourne" boost right now.
Before "The Martian," Damon had a steady run of films that did so-so at the box office, including "The Adjustment Bureau," "We Bought a Zoo" and "The Monuments Men."
Going back to Bourne should help Damon up his box office totals -- "Jason Bourne" is projected for a $50 million opening this weekend, according to box office analysts.
But even though Damon is returning to the role that helped make him a name at the box office, it's a credit to the actor that he's has had the career he's had without ever really relying on the action genre.
"Instead of falling into the trap of typecasting that befalls some young actors, he's leveraged that success to put together an eclectic body of work that anyone would be proud to claim," Robbins added. "And at just 45, he's clearly far from finished."