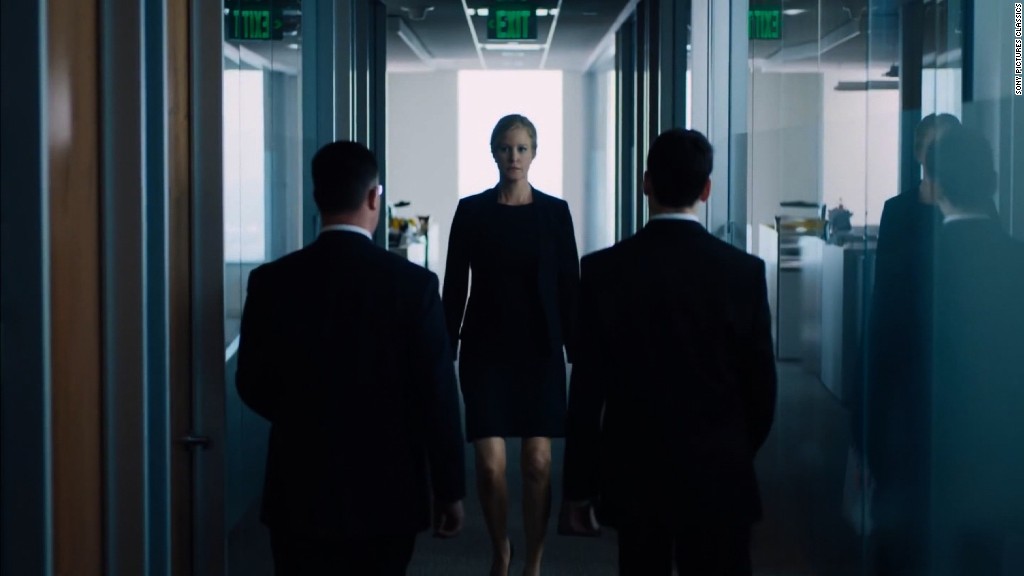 Kevin Roberts, the chairman of advertising giant Saatchi & Saatchi, has been put on leave after coming under fire for his comments about women in the profession.
Among other things, Roberts said more women don't become bosses because they prize work satisfaction over moving up.
Publicis Groupe (PGPEF), which owns Saatchi & Saatchi, will "further evaluate his standing" with the firm, according to a Publicis statement, which invoked the "gravity" of Roberts' remarks.
A Business Insider article published Friday quotes Roberts saying gender diversity is not a problem in advertising and "way worse" in other fields like financial services.
Roberts said companies are using "antiquated" ways of viewing success and that women at his firm are "happier" not taking on leadership roles.
"Their ambition is not a vertical ambition, it's this intrinsic, circular ambition to be happy. So they say: 'We are not judging ourselves by those standards that you idiotic dinosaur-like men judge yourself by,'" Roberts said.
His comments drew rebukes on social media.
Rodd Chant, whose career as an advertising executive includes a stint at Publicis Singapore, wrote on LinkedIn (LNKD) that Roberts' statements were "downright ridiculous."
"So many advertising agencies, for as long as I have been involved in the business, have been boys clubs and that has to change," the post reads.
Saatchi & Saatchi is a dominant player in the ad industry and has offices in 70 countries. Its clients include General Mills (GIS), Visa (V), Toyota (TM), T-Mobile (TMUS) and P&G (PG).
Roberts served as the company's CEO for 17 years and stayed on as chief after Saatchi & Saatchi joined Publicis Groupe in 2000. He became Saatchi & Saatchi's chairman in 2014.
The current Saatchi & Saatchi CEO, Robert Senior, rebutted Roberts' comments. "The issue of gender diversity is not in any way over for our industry," he said in a statement Saturday, adding it's "vital" that companies promote executives to leadership roles solely on merit.
Senior also said Saachi & Saachi "is, and has always been, a meritocracy" -- saying that 65% of its staff is female and include "women in senior leadership roles across our business."
Saatchi & Saatchi's owner, French-based Publicis Groupe, is among the largest agencies in the world.
"Promoting gender equality starts at the top and the Groupe will not tolerate anyone speaking for our organization who does not value the importance of inclusion," Publicis said in a statement.