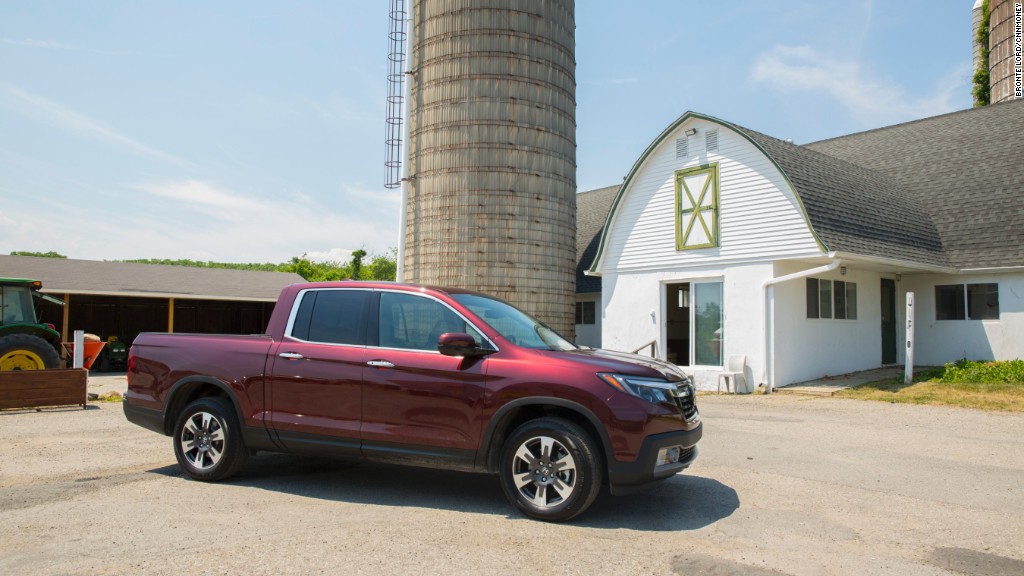 I've driven plenty of trucks over the years. Small ones. Big ones. Really, really big ones. But I've never before thought I could actually own one.
Then there was the new Honda Ridgeline.
Now, to be honest, I'm not really a truck person. I'm not a contractor. I'm not even a DIY fixer-upper. I believe in paying professionals, guys who usually drive Ford or Chevy trucks, for most home repairs. I live in the city, I park on crowded streets. I like driving, regarding it as a pleasure rather than a chore, and I dislike driving things that turn it into a chore -- which includes most trucks. I also don't like driving ugly vehicles.
The new Ridgeline is a very handsome pickup. And it's engineered differently from most trucks so that it feels much more like a car to drive.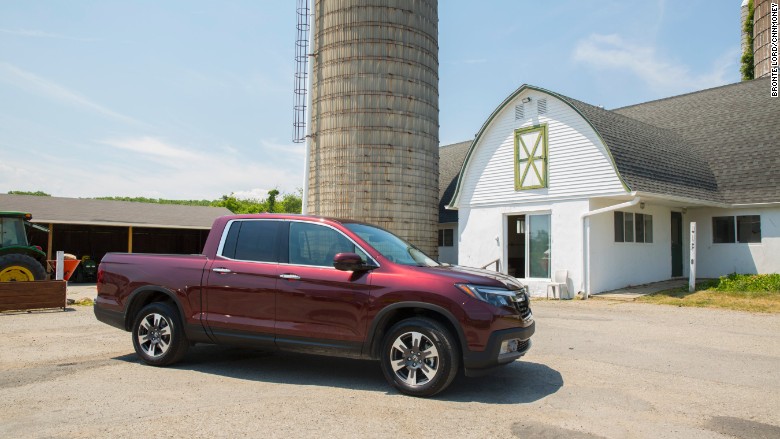 It's smooth and responsive, without the shakes and wobbles that are usually associated with other trucks. A quiet 280 horsepower V6 and a smooth six-speed transmission help, too.
The Ridgeline also does away with one of the biggest hassles of truck ownership which is, ironically, figuring out where to put your stuff. In most trucks, of you go grocery shopping you have to take the bags in the cab with you, otherwise you'll have yogurt and cucumbers rolling all over the bed.
But the Ridgeline has a trunk. A feature also found on the original Ridgeline, the, lockable watertight trunk is in the floor at the back of the bed. The Ridgeline's tailgate also opens out to the side as well as dropping down. That means you can stand right at the edge of the bed to access the trunk.
Related - America's best-loved cars
The Ridgeline is far from a perfect truck. There are bigger, stronger ones out there -- although its 5,000 pound towing capacity isn't bad. And the bed is shallow compared to other trucks, too.
There's also the price. The comparably sized Chevrolet Colorado starts at $20,000, while the cheapest Ridgeline costs almost $30,000. But that's an apples to oranges comparison. The Ridgeline is a completely different, better-equipped and a more flexible, livable vehicle than a base-level Colorado.
For people who might not ordinarily considering buying a truck, I think I have found your truck.