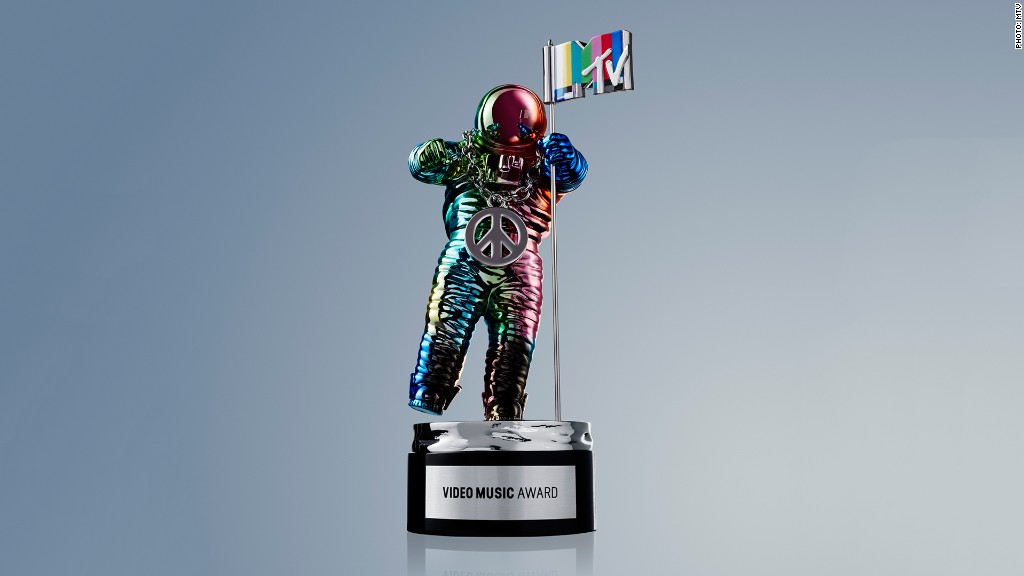 "Ladies and gentlemen, rock and roll."
Those were MTV's opening words on August 1, 1981 as the network launched (literally) into the pop culture conscience. 35 years later, the company is launching something new again -- this time by looking at its past.
On Monday morning, VH1 Classic was relaunched as MTV Classic, a network that will bring viewers some of the network's most popular programming of the last three decades, from "Beavis & Butt-head" to music videos to "Laguna Beach." But "MTV Classic" isn't the only nostalgic initiative at the Viacom (VIA)-owned network.
During its upfront presentation to advertisers in April, MTV pushed a new and yet familiar programming strategy: putting "the M back in MTV." The network said it planned to do this with a new weekly live music performance series, "Wonderland," and a return to an old favorite, "MTV Unplugged."
Adding MTV Classic and rebooting MTV News look to be other parts of that plan, but according to Erik Flannigan, MTV's Executive Vice President of Music/Events Strategy & Development, the network's everything old is new again measures are less about nostalgia and more about embracing what the network is at its core.
"I don't think we're going back to it so much as recognizing who we are," Flannigan told CNN. "Whether you're talking to an audience 20 years ago or talking to kids in high school today they want music programming."
Programming pivots are nothing new for MTV, which always has a newer, younger generation to keep up with. The VJ era that kicked off 35 years ago became the music video era of the early 90s, which begat the TRL-era of the late 90s, which was subsumed by the reality show "Jersey Shore" era of the 2000s.
"MTV always runs in cycles. It reinvents itself often," Flannigan said. "Music is something that's always been there, but its reflection on air had gotten diminished."
This latest "new" era comes at a point of transition for the network, which has half the audience it did a decade ago.
From 2005 to 2015, MTV's average primetime viewership, when including those who watched within seven days thanks to delayed viewing, has been sliced roughly in half in both overall viewership and in its main demo of those aged 18 to 24 years old, according to Nielsen data. (Viewership has gone up and down within that overall downward trend, though, and the network saw an uptick in the first quarter of this year.)
In that decade, the network didn't just have to deal with its audience outgrowing it, but also with social media, YouTube and streaming music services eating up some of network's audience.
MTV's latest shift to more music, and especially more live music, may give it a chance to succeed on an old niche in a new media world.
With delayed viewing becoming more prevalent and more young people leaving TV completely, live viewing has become a way for networks to both retain viewers and stop them from fast forwarding through ads.
Related: MTV reboots 'MTV Unplugged,' introduces weekly live music series
"What's crazy is I think even though they haven't experienced much of that from MTV, unequivocally they all want it," Flannigan said of music programming on the network. "They're not saying, 'Please show music videos'... but I think that idea of MTV as a place where they discover new music, MTV as a place where the artist they love does something they can't see anywhere else, they absolutely want that."