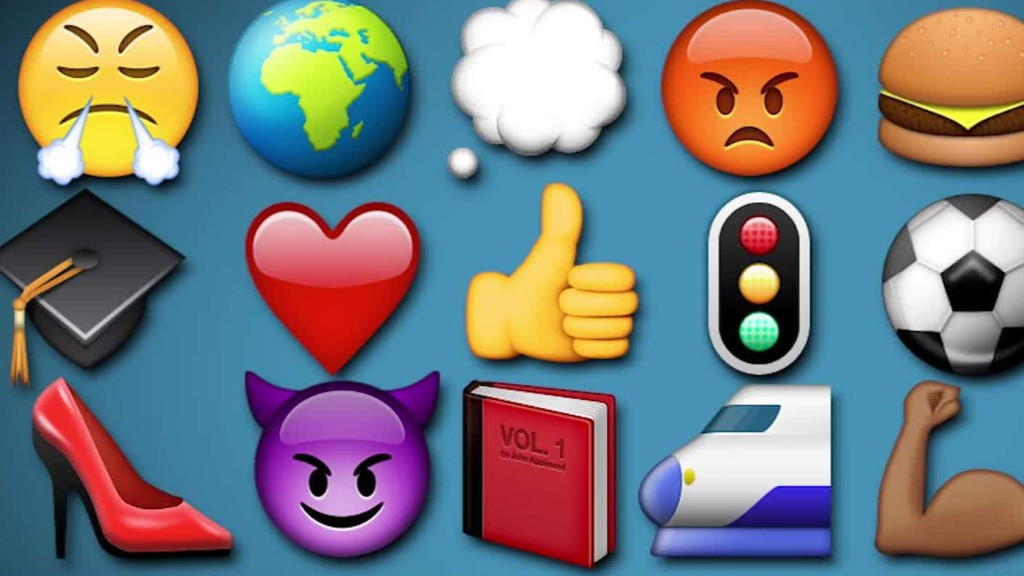 Bullets are out, water is in. Apple is replacing the controversial pistol emoji with a green water gun in the next version of its iPhone and iPad operating system, iOS 10.
The gun swap is just one of a number of emoji changes the company announced on Monday. It will also introduce new and revamped emojis that show women doing stereotypically male jobs like detective, construction worker, and police officer. There are new female athletes, a pride flag, and family options for single parents.
The water gun swap is not Apple's (AAPL) first foray into cartoon gun control. Earlier this year the governing body in charge of emojis nixed a proposed rifle emoji. It was one of a number of possible new additions, but Unicode Consortium members Apple and Microsoft argued against the Olympics-inspired gun, according to Buzzfeed.
Related: Why you won't see a rifle emoji anytime soon
The pistol and other weapon emojis have landed people in trouble with the law. A 12-year-old in Virginia was charged after allegedly threatening her school in an Instagram post that used a gun, knife and bomb emoji. A teen in Brooklyn was arrested for posting a police emoji with pistol emojis pointing at his head. The charges were later dropped.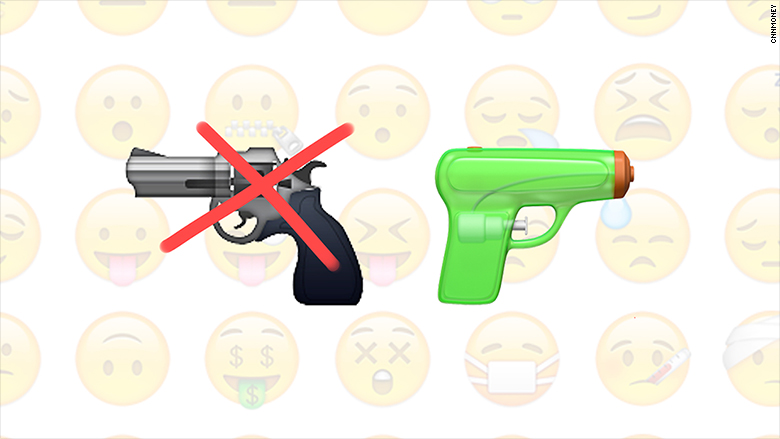 A French court ruled a pistol emoji could constitute a death threat, sentencing a man to three months in prison for texting the gun to his ex-girlfriend.
Last year, an organization called New Yorkers Against Gun Violence started a campaign to get Apple to replace its version of the pistol emoji. It launched a site, disarmtheiphone.com, and sent an open letter to remove the firearm emoji "as a symbolic gesture to limit gun accessibility."
"Apple has stood up to the bullying tactics of the NRA and gun industry by showing that there are many more life-affirming ways to express oneself than with a gun," said Leah Barrett, NYAGV's Executive Director on Monday.
Related: Get ready for 'facepalm' and 'selfie' emojis
Microsoft (MSFT) has long used a toy gun emoji instead of a pistol in Windows. Google (GOOG), Samsung (SSNLF), Facebook (FB) and Twitter (TWTR) all still use realistic pistol emojis.
Apple will release iOS 10 this fall. Anyone eager to talk about water gun toting female surfers flying a pride flag can download the public beta of iOS 10 now.