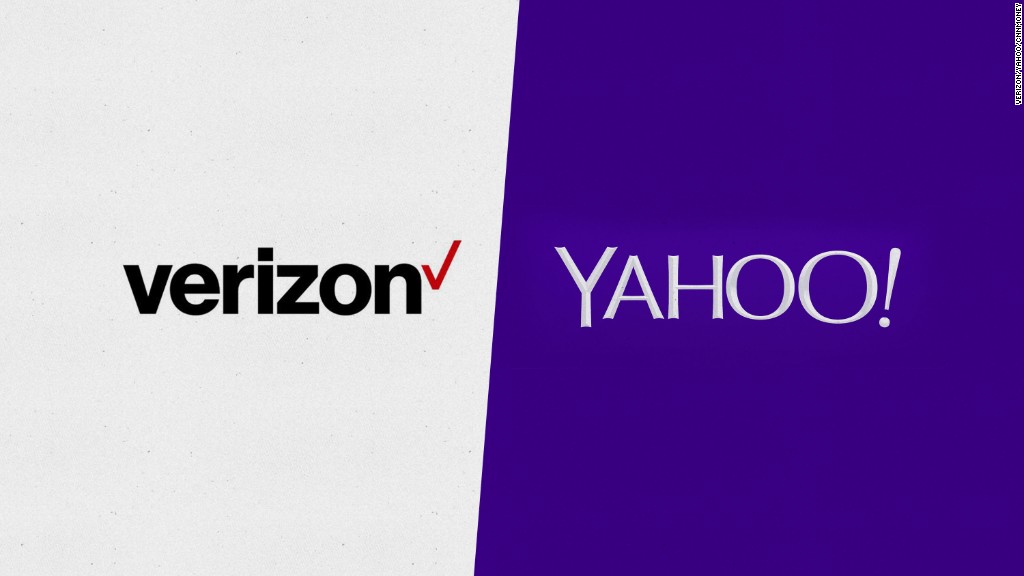 Verizon no longer wants to be your mother's Ma Bell spinoff.
Sure, the company is still viewed by many as a sleepy telecom. But it is trying to reshape itself into a mobile technology giant with tentacles in the worlds of media as well as connected cars.
The ink is barely dry on Verizon's (VZ) $4.8 billion purchase of Yahoo's (YHOO) core operating assets. But Verizon announced another notable acquisition on Monday, the purchase of Ireland-based vehicle tracking firm Fleetmatics (FLTX) for $2.4 billion.
The deal will bring Verizon more than 37,000 customers and 737,000 subscribers for Fleetmatics' software, which helps track vehicle location, fuel usage, speed and mileage among other things.
Verizon also bought Fleetmatics competitor Telogis in June.
It's all part of the burgeoning business of telematics -- the marriage of autos and mobile tech. A perfect example for consumers is the OnStar technology in GM (GM) cars.
For now, telematics is more important for businesses that want the most up-to-date information on their products.
But it's not hard to envision how Verizon can use some of the technology from Fleetmatics and Telogis to make it easier for average consumers to plan trips and make purchases from their cars.
Verizon clearly realizes mobility isn't just about people texting, Snapchatting and watching YouTube videos on their smartphones.
Mobility is also the use of technology to make it easier for people and businesses to access information in their cars or trucks.
Yahoo is a mobile bet too. The acquisition of Yahoo shows that Verizon also wants to be part of the mobile advertising and content arena.
The combination of Yahoo and AOL -- which Verizon scooped up for $4.4 billion last year -- has the potential to gain more ground in the battle for mobile supremacy -- a war that is currently being won by Google (GOOGL) and Facebook (FB).
Related: Why Verizon wants to buy Yahoo
Keep in mind too that Verizon also owns FiOS, the cable TV service that customers can view on their phones and tablets in addition to the giant flat screen TV in the living room.
So Verizon isn't just competing with AT&T (T), Sprint (S) and T-Mobile (TMUS) anymore. It is now going up against the likes of Comcast (CMCSA), Apple (AAPL), Amazon (AMZN) and Netflix (NFLX).
And Verizon may not be done yet. With Pokemon Go addicts glued to their smartphones while searching for Pikachu and his friends, could Verizon's next move be a purchase of a mobile gaming developer?
That's what Ross Gerber, CEO of Gerber Kawasaki Wealth and Investment Management, is predicting.
Why not? It has cash at hand for more deals. Verizon recently sold a big chunk of its landline operations to Frontier Communications (FTR) for more than $10 billion. That's another sign of Verizon de-emphasizing older businesses.
Verizon realizes there's a lot of money to be made from everything you love to do on your phone and other devices while on the go.
That's why it looks like Verizon wants its technology to be a part of every mobile gadget imaginable -- including that old-fashioned one known as the car.