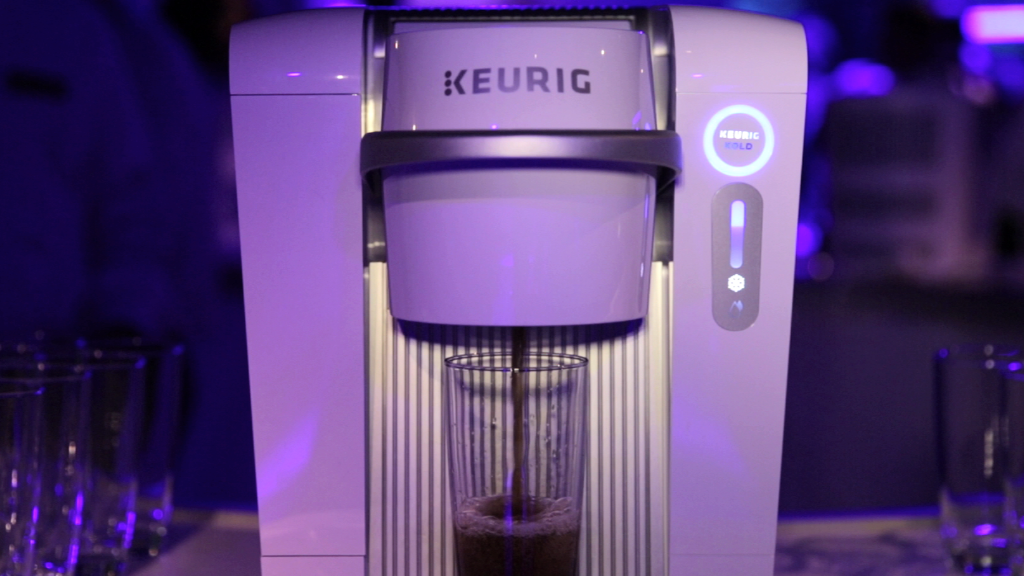 SodaStream's healthy makeover just might be paying off.
SodaStream (SODA), now marketed as a maker of sparkling water instead of soda, said Tuesday that its profits more than doubled in the second quarter.
The do-it-yourself beverage company's carbonator refills hit an all-time high and sparkling water starter kit shipments climbed. SodaStream described it as a "sharp acceleration" in sparkling water maker sales.
Wall Street gulped down the encouraging news, driving SodaStream stock as much as 19% higher on Tuesday to its highest level in nearly two years.
SodaStream helped start the at-home carbonated beverage craze and its stock price surged the first few years after going public in 2010.
Related: Goldman Sachs: Avoid stocks for next 3 years
But SodaStream's sales have been slumping for years and the stock remains a shell of its former self. The sales declines sparked concerns that SodaStream is just a fad and won't appeal to today's health-conscious consumers.
That's why SodaStream has sought to recast itself as a maker of sparkling water, rather than soda, which is generally associated with sugary drinks.
The company changed its logo and slogan -- "Love your water" -- to emphasize the shift.
"Our marketing programs aimed at increasing household penetration are resonating with consumers," SodaStream CEO Daniel Birnbaum said in a statement on Tuesday.
SodaStream is also branching out into beer. In May, the company released a make-your-own-beer machine in Germany and Switzerland. It's expected to launch in more markets later this year and 2017.