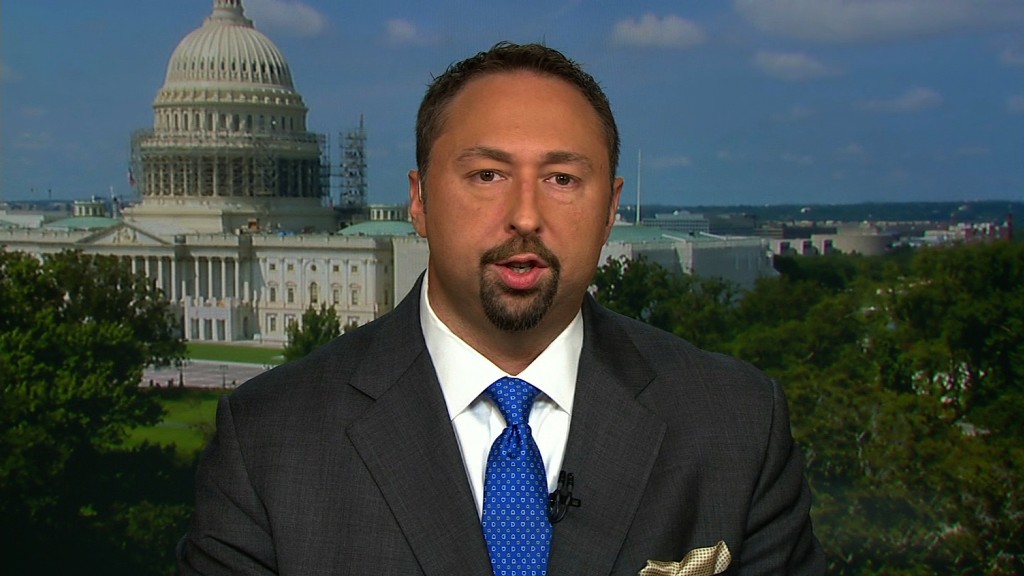 Should Donald Trump lose his bid to become president, he shouldn't count on having a seat at the head of the table on "The Celebrity Apprentice." But NBC hasn't ruled out the possibility of getting back into business with the mogul.
"I have no idea if he's got a future of television, but he would never be back on 'The Celebrity Apprentice,'" NBC Entertainment Chairman Robert Greenblatt told reporters after a panel at the Television Critics Association press tour. "Not as long as I'm here."
When asked if Trump would ever be back on NBC on another entertainment show, Greenblatt declined to take the option off the table.
"I couldn't answer that," he said. "I have no idea at this point."
Greenblatt's statements come a little more than a year after NBCUniversal ended its business relationship with Trump over his "derogatory" comments about immigrants. Trump would go on to host an episode of "Saturday Night Live" in November, despite calls for NBC to cancel his appearance.
The network recruited former California governor Arnold Schwarzenegger to host "The Celebrity Apprentice" in March.
Trump hosted more than 180 episodes of "The Apprentice" and "The Celebrity Apprentice" from 2004-15.
During a panel, Greenblatt rejected the idea that NBC was responsible for Trump's rise to become a presidential nominee.
"There's really not that much of a correlation between one and the other," he said. "I think he's been a prominent figure for years ... but it is interesting that he was on the show for so long and now he's sort of on the national stage the way he is."