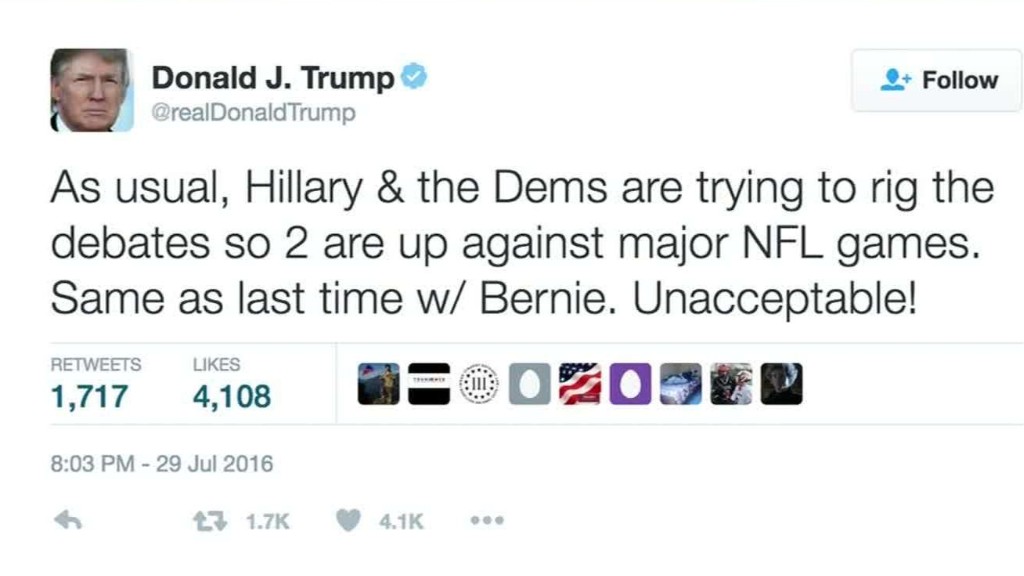 Donald Trump does not think good of The New York Times.
I mean, think well. He does not think well of The New York Times.
Trump caused some journalists to chuckle when he said on Monday night that political reporters at The Times "don't know how to write good."
"The New York Times is so unfair," Trump told Fox News host Sean Hannity. "I mean they write three, four articles about me a day. No matter how good I do on something, they'll never write good."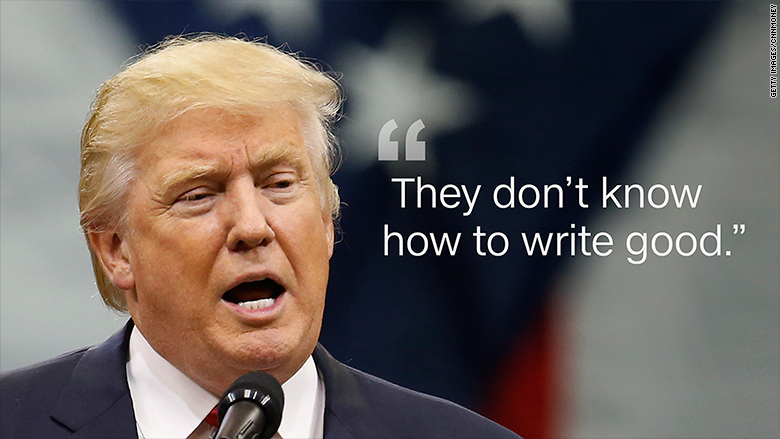 He singled out reporter Maggie Haberman, one of the newspaper's top campaign correspondents. Haberman is also a CNN analyst.
Haberman replied on Twitter, "I think he means 'good about him,' to be fair."
That's certainly how his quote comes across -- as a desire for more positive coverage of his campaign.
"They don't write good, they don't know how to write good. And I guess if they did, they're certainly not doing it," he told Hannity.
Haberman also jokingly responded that she "wish[es] he'd at least use my Twitter handle" when he criticizes her.
The grammatical mistake was mocked at length on MSNBC's "Morning Joe" Tuesday morning. The talk show played a clip from "Zoolander" of the main character introducing a "Center For Kids Who Can't Read Good."
Host Joe Scarborough and his panelists repeatedly said they don't "speak good" or "write good."
Others also stood up for Haberman and company.
"For the record," Jake Sherman and Anna Palmer wrote in Politico Playbook on Tuesday, "Maggie (our former colleague) writes good, and she's broken a ton of news on Trump and many other subjects in 2016."
Trump's media complaints are a staple of his campaign. He has been particularly critical of CNN and the Times this week, amid saturation coverage of his ongoing feud with the Khan family.
Related: Donald Trump's bad 72 hours
Speaking with Hannity, he called the Times a "disaster" and said the business is failing.
Earlier on Monday, Trump publicly toyed with the idea of revoking the Times' press credentials for his rallies.
The campaign routinely denies credentials to The Washington Post, Politico, The Daily Beast, and several other prominent news outlets.
Trump's senior communications advisor Jason Miller recently said the campaign is "reviewing" this practice, which has been dubbed a media "blacklist."
At a rally in Ohio on Monday, Trump said, "The Washington Post has gotten a little bit better lately, I took away their press credentials," seemingly tying the two thoughts together.
He said something similar to Hannity.
"The Washington Post has been very tough, although, I must say, Washington Post has been getting better," he said in a sing-songy voice.