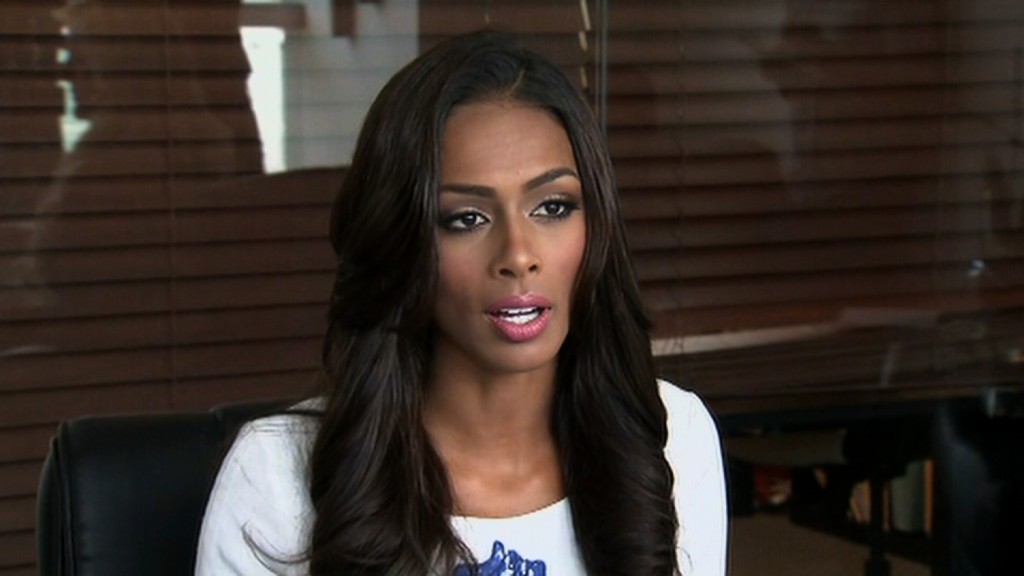 Miss Florida USA 2017 isn't going down without a fight.
Genesis Davila is suing the pageant's owners for $15 million after she was stripped of her crown.
The organization's executive director, Grant Gravitt, said in an interview that Davila had violated one of the pageants strict rules by using a professional hair and makeup team, because the organization requires contestants do it themselves.
"We have a zero-tolerance policy on rules," Gravitt told a local ABC station. "Whether it's something major or minor, it's all about keeping an equal and level playing field. Unfortunately, our title-holder sought an unfair competitive advantage, and that's just not acceptable in our system."
Related Link: Miss Teen USA questioned about racial slur
Davila is adamant that she did not use an outside glam team, and at a press conference on Monday the disgraced beauty queen declared her innocence. "All these false allegations have taken me completely by surprise. I have faced many challenges in my life, but nothing like this," she said. "I am honest, hardworking, who was raised in ideals and principals. I am putting all my faith in my attorney and the justice system to prove my innocence and save my reputation."
Davila's attorney, Richard Wolfe, is suing Gravitt, Tel-Air Interests, Inc. and IMG Universe, LP for defamation. He has also filed an emergency injunction to restore her crown.
In the meantime, the Miss Florida USA crown has been transferred to her runner-up, Linette De Los Santos.
The Miss Florida USA organization and said in a statement that it "cannot comment on potential or pending litigation involving participants or staff."