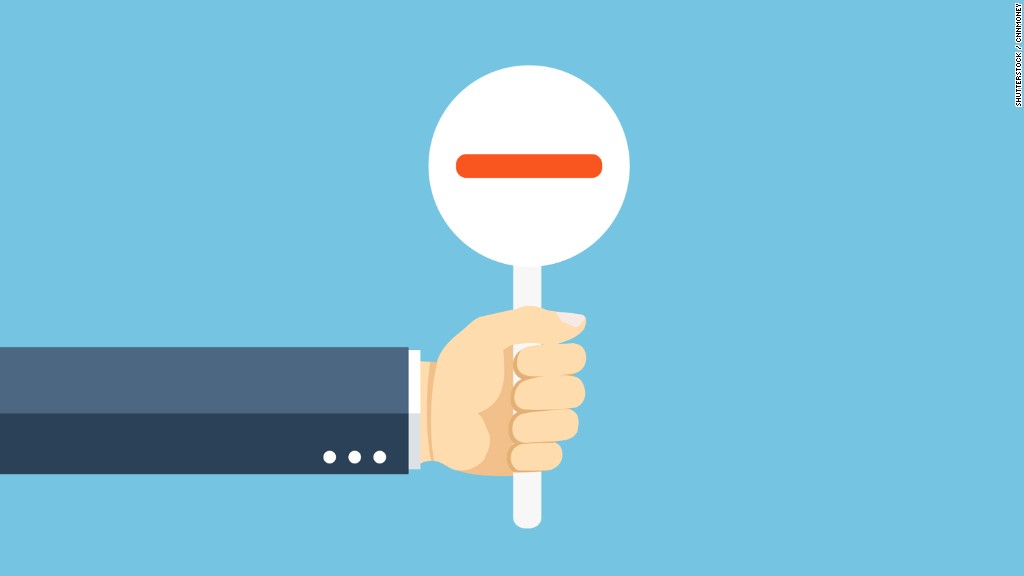 Japan's heavily indebted government is preparing to throw even more money at the country's stagnant economy.
The cabinet has approved a new fiscal stimulus package that it said was worth 28.1 trillion yen ($276 billion).
It's the latest attempt by Prime Minister Shinzo Abe to inject life into an economy hobbled by patchy growth and falling prices.
Abe has trumpeted the package's headline amount, but analysts say only a fraction of it will actually be extra spending that stimulates economic activity directly.
The package announced Tuesday includes just 7.5 trillion yen ($74 billion) of new government spending, according to the cabinet office. Much of the rest of it is made up of cheap loans.
Abe and his predecessors have repeatedly used extra spending in an effort to end decades of economic malaise, but the measures have had only limited effects.
Related: Japan running out of ammo to cool red hot yen
They have also helped the government's staggering debt pile grow into uncharted territory. At close to 250% of GDP, Japan's debt mountain dwarfs that of all other leading economies.
The latest splurge may give Japan a small temporary lift, experts say, but it won't address the long-standing problems that are holding back the economy.
Many of the reforms central to Abe's plan to overhaul the economy (dubbed "Abenomics"), such as changes to the labor market and tax system, have stalled.
Meanwhile, the country's currency has strengthened dramatically this year. That hurts exporters by making goods produced in Japan more expensive overseas. It also means imports become cheaper, making it much harder for Japan to tackle persistent deflation.
The yen spiked further against the dollar on Tuesday, bringing its gains for the year so far to around 18%.
Related: Japan decides it can't afford to hike taxes ... again
The Bank of Japan -- once Abe's key ally in efforts to boost the economy -- had already disappointed investors on Friday when it announced only a slight increase in its own stimulus program.
The central bank's cautious move fueled concerns that it's running out of firepower in its battle to spur inflation.
Bank of Japan Governor Haruhiko Kuroda had built a reputation for surprising markets with aggressive moves after embarking on an unprecedented bout of government bond buying. But that's now being called into question.
"The message the BOJ is sending is not so much 'whatever it takes' as 'monetary policy's pretty much played out,'" said Kit Juckes, a strategist at French bank Societe Generale.
-- Junko Ogura and Andrew Stevens contributed to this report.