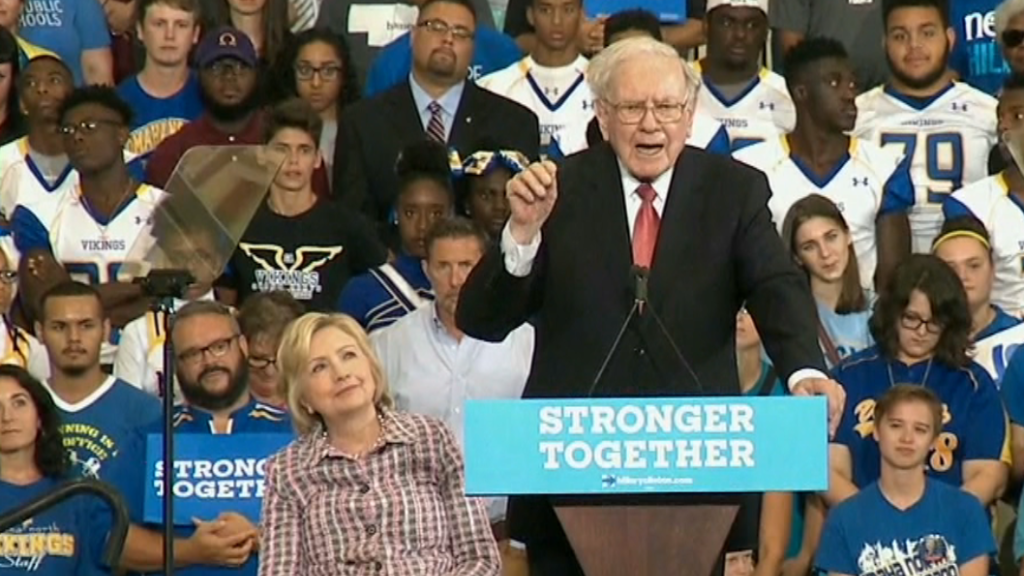 Some of the world's top security officials are heading to Las Vegas for Black Hat this week.
And Hillary Clinton's campaign could get a boost.
During the week-long conference, a cybersecurity-focused fundraiser will be held, according to Clinton's website.
According to a campaign official, the event was organized by supporters without any involvement from the campaign.
While Clinton herself won't be there, a number of security officials will be, including Black Hat founder Jeff Moss, who is one of the organizers. Tickets are going for anywhere from $100 to $2,700. According to Clinton's site, the discussion will center around "cyber policy issues the next administration faces."
Jake Braun, a former security adviser for the Department of Homeland Security and another one of the fundraiser's organizers, told CNNMoney the event is aimed at getting a "critically important community of interest" to have a political voice.
Braun said beyond donating money, the aim is to also get people in the security world to sign up to volunteer. Given the hacks in the last few weeks, which investigators believe to be politically motivated, he says it's an easier sell.
The crew received a stronger response than they'd envisioned.
"I think they see how cybersecurity and politics and government and policy are deeply intertwined," he said.
Developing relationships with supporters in the security community makes sense for a campaign that's been plagued with a number of cybersecurity issues, most notably Clinton's email controversy. The Democratic National Committee recently revealed that it had been hacked, and some experts believe it is linked to the Russian government.
Black Hat spokesperson Meredith Corley was careful to separate the fundraiser from the conference itself.
"Black Hat is a nonpartisan platform for the sharing of research and ideas -- and is not affiliated with any political party," she told CNNMoney. "Vendor and political neutrality has always been our stance for the community and always will be."