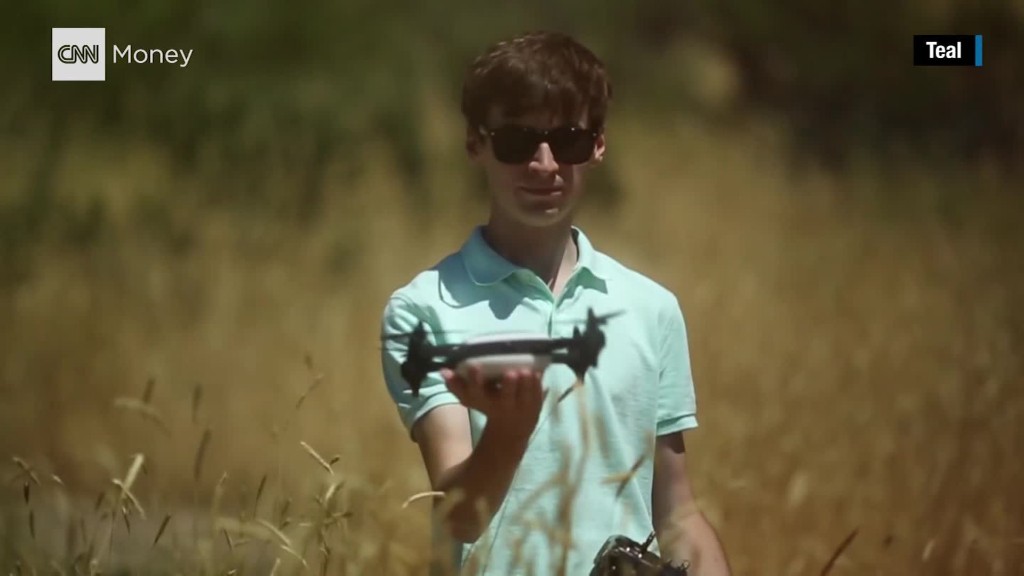 It's not just Amazon that wants to deliver goods to your doorstep by drone.
On Tuesday, the White House announced that Project Wing, a drone delivery program out of Alphabet's moonshot division, will begin testing its delivery drones in the U.S.
The announcement was part of a larger drone initiative by the White House Office of Science and Technology Policy. The initiative also includes $35 million in federal research funding over the next five years to study the best ways to use drone technology.
The FAA also said it hoped to allow drones to fly over people by the end of the year. That would remove a huge hurdle for commercial entities that want to use the technology for their business but have been constrained by where the drones are allowed to flow.
Related: FAA drone rules could curtail cell tower deaths
The Tuesday workshop tackled everything from safely integrating drones into the airspace to security threats that could accompany widespread drone use.
It brought together industry leaders from major companies like Intel (INTC), Google (GOOGL) and Amazon (AMZN), which just last month announced that it would start testing delivery drones in the UK.
In the next decade, the administration estimates that the burgeoning commercial drone industry could generate more than $82 billion for the U.S. economy and, by 2025, could support as many as 100,000 new jobs.