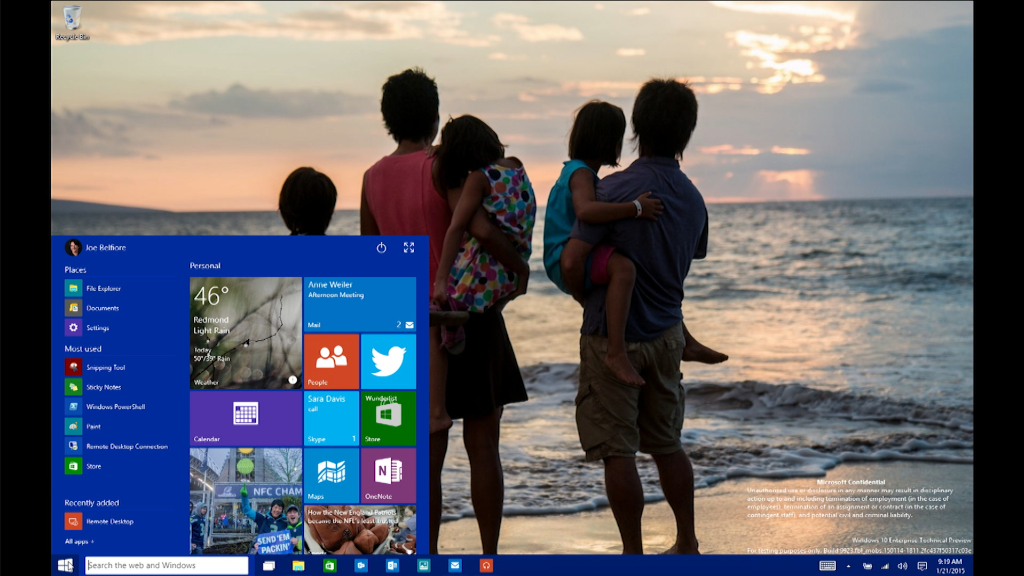 Windows 10 is one year old! Instead of Satya Nadella jumping out of a cake shaped like the Start menu, Microsoft is celebrating with its first major update for the operating system.
The Windows 10 Anniversary update is free to all existing Windows 10 users starting Tuesday, August 2. Though not a mind-blowing overhaul, the subtle update does include a handful of brand new features and takes care of some housekeeping.
Related: Best new features in the Windows 10 Anniversary Update
For older computers, the main benefits are increased stability and security. Edge, Windows' replacement browser for Internet Explorer, gains support for extensions and is more power efficient. Cortana can be accessed without unlocking the PC and can now file away random notes like your frequent flier number.
Newer systems with compatible hardware will get the more interesting updates. Windows Hello, the security feature that wants to replace passwords with face-detection, fingerprints and iris scans, will work with websites and apps. Anyone with a touchscreen device gets a new collection of stylus apps, called Windows Ink, which includes overhauled sticky notes, reminders, and handwriting recognition.
The update will roll out gradually to Windows 10 users, starting with the newest machines first. If you don't want to wait, head over to the settings menu and go to Update & Security --> Windows Update to manually check for it. As always, back up your system before taking a chance on a major operating system upgrade.
Related: Microsoft admits it will miss Windows 10 goal of 1 billion devices
The update caps off a big, year-long push to get existing Windows users to move over to Windows 10. Microsoft (MSFT) offered Windows 10 as a free update for a year, but that offer expired July 29. If you somehow missed the never-ending barrage of upgrade prompts, you now have to pay $119 to make the jump.
The big goal was to get 1 billion Windows 10 devices by mid 2018. But Microsoft recently said it had 350 million users, and admitted it would not meet its ambitious goal for an extra two years.