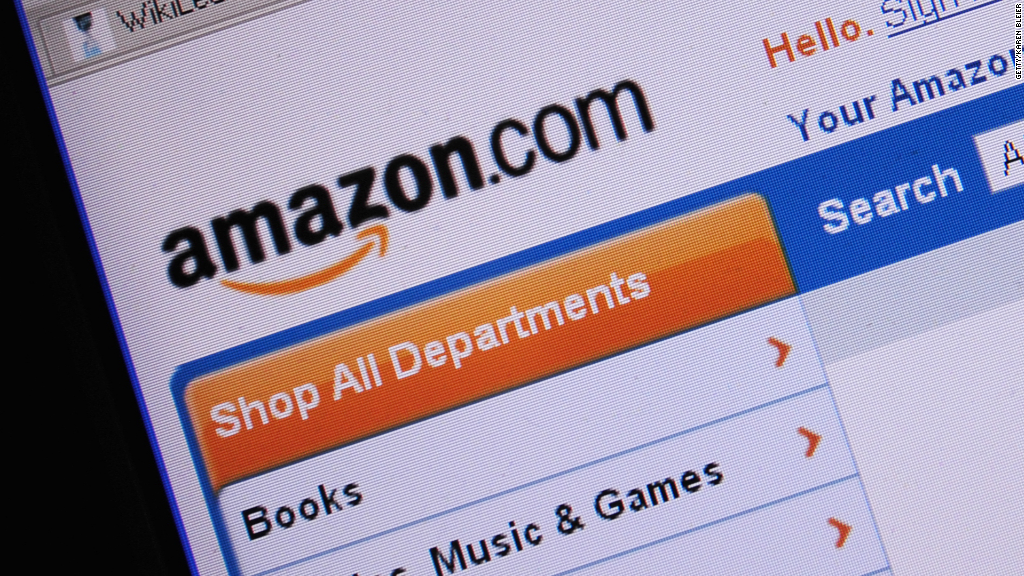 Are American consumers tapped out?
Even though consumer spending was one of the few bright spots in the shockingly poor gross domestic product report for the second quarter, there are growing signs consumers won't be able to keep propping up the economy for much longer.
Consumers don't seem to be willing to buy as many new cars as they once did. Ford (F) and GM (GM) both reported bigger than expected drops in monthly sales for July. And Fiat Chrysler's (FCAU) sales were up only slightly -- and were lower than expected.
Autos aren't the only thing that consumers seem to be shunning these days either.
Clunky shoe company Crocs (CROX) and fashion designer Kate Spade (KATE) both shocked Wall Street with disappointing earnings guidance on Wednesday. (Maybe celebrity chef Mario Batali needs to buy even more Crocs?)
Shares of each company plunged on the news. Kate Spade rivals Coach (COH) and Michael Kors (KORS) took a hit as well.
Office Depot (ODP) also said on Wednesday that it would be closing more stores in the wake of its failed merger with rival Staples (SPLS).
And there are growing worries about traditional mall-based retailers and whether they can grow sales and earnings.
Shares of JCPenney (JCP), Macy's (M), Kohl's (KSS) and Nordstrom (JWN) all tumbled Wednesday morning, following steep declines on Tuesday too.
Sports Authority, Pacific Sunwear and Aeropostale have recently gone bankrupt There is increased speculation that another mall stalwart -- Claire's -- may file for bankruptcy soon too. (Claire's is now owned by private equity firm Apollo Global Management (APO).)
Related: Restaurant recession fears are on the rise
Several big retailers will report their latest results in the next few weeks.
If they continue to disappoint, this could become a major concern for Wall Street -- and a hot topic on the campaign trail as Donald Trump and Hillary Clinton each to try and convince voters that they can turn this sluggish economy around.
But not all retailers are in lousy shape.
Home Depot (HD) and Lowe's (LOW) are near their all-time highs -- a sign that consumers may not be willing to buy new clothes, but are interested in sprucing up their house or apartment.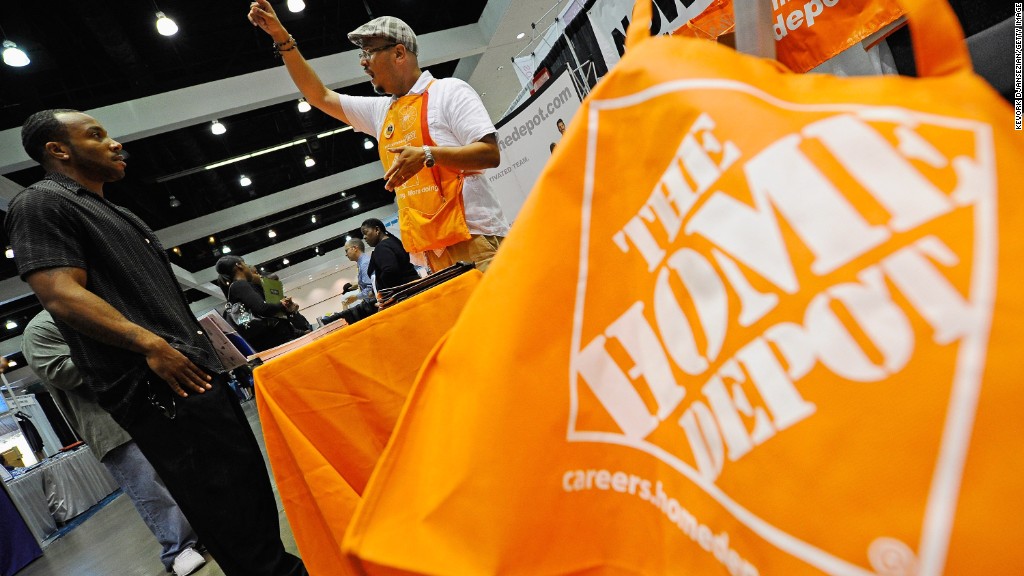 Walmart's stock has soared 20% this year too after a rough 2015. Although that may not be the best of news since Walmart (WMT) and other discount stores tend to do well when the economy isn't in great shape.
To that end, shares of Dollar General (DG) and Dollar Tree (DLTR) have also surged this year. So has the stock of closeout retailer Big Lots (BIG).
And of course, you can't write a retail story without mentioning Amazon. The online retail king recently reported stellar earnings. Yes, actual earnings.
Amazon (AMZN) is now near an all-time high and its success has pushed CEO Jeff Bezos ahead of Warren Buffett in the world's richest rankings. Bezos, worth nearly $67 billion, is the third wealthiest individual on the planet. Buffett's net worth is about $65 billion.
So even though many traditional retailers are struggling, the success of Amazon, Home Depot and discount stores show that the consumer may still have some disposable income that they are willing to spend.