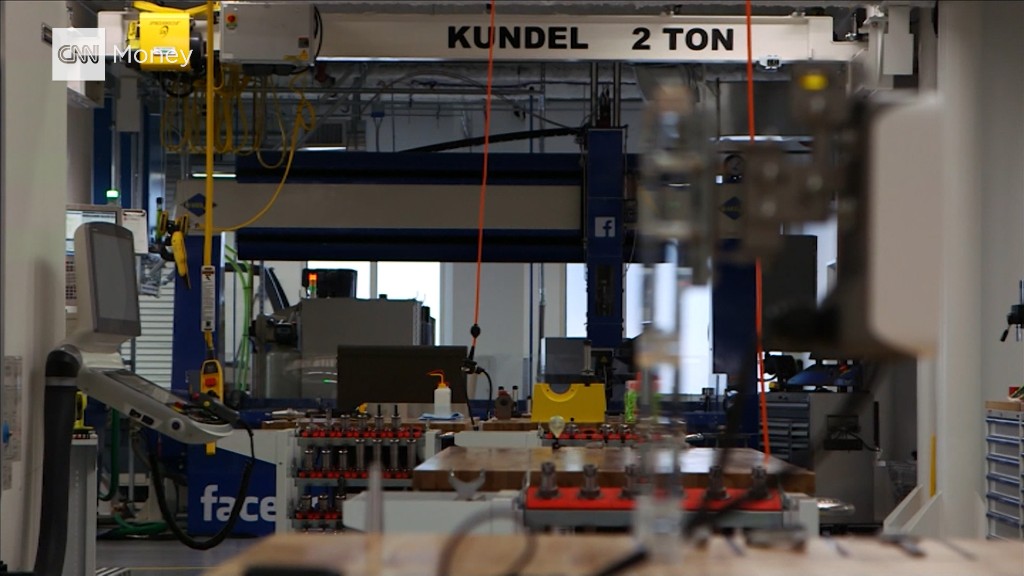 Tucked away on the first floor of Facebook's sprawling Menlo Park campus is a highly secure, pristine room filled with expensive and potentially dangerous equipment. Only about ten people so far have the clearance to enter the area, and all have received special safety training.
It's the kind of place you might expect to find a top secret government agency running tests on alien life forms. It's actually one room in Area 404, a new 22,000-square-foot hardware lab that's a wonderland of prototyping toys for Facebook's (FB) mechanical engineers.
Related: Can Facebook's moonshots succeed where Google's struggle?
There are giant CNC machines, 3D printers, and large format waterjet machines that can cut nearly any material with precision. Engineers from across Facebook departments can come here to design, build, and test prototypes like server racks or specialized tools for Facebook's Aquila drone group.
Should a prototyped piece of hardware not work, engineers can take it to the failure analysis lab. There they can do a post-mortem using a CT scanner, MRI machine, scanning electron microscope, or radio frequency chamber.
"What we're trying to do here is bring together all of the teams from across the company to work on interesting new projects," said Jay Parikh, Facebook's head of engineering and infrastructure, during a press tour on Tuesday.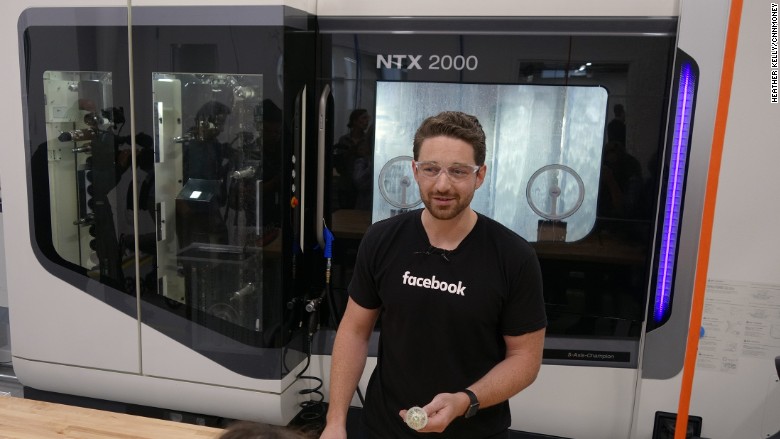 This is not Facebook's first foray into hardware. It might be known publicly for its website and apps, but the company has been building physical things since 2009, when it started making custom equipment for its first data center.
Hardware also plays a major part in its 10-year plan, which CEO Mark Zuckerberg previewed at the F8 developer's conference in April.
Related: Can Facebook's moonshots succeed where Google's struggle?
Oculus is busy working on virtual reality and augmented reality goggles and equipment. It will keep its main Seattle lab but also use Area 404. Facebook made the Surround 360-degree camera for capturing VR footage, then open-sourced the design.
Most of the projects are things that will never be touched by consumers. As part of its mission to bring Internet access to people currently offline, Facebook is building drones, satellites with lasers, telecom infrastructure, and earth-bound hardware for improving coverage like its Terragraph project.
Then there's the mysterious Building 8, Facebook's recently announced hardware development lab helmed by former DARPA and Google exec Regina Dugan. Facebook says Building 8 is currently in the middle of hiring staff and will have access to Area 404, but will likely have its own cool machinery as well.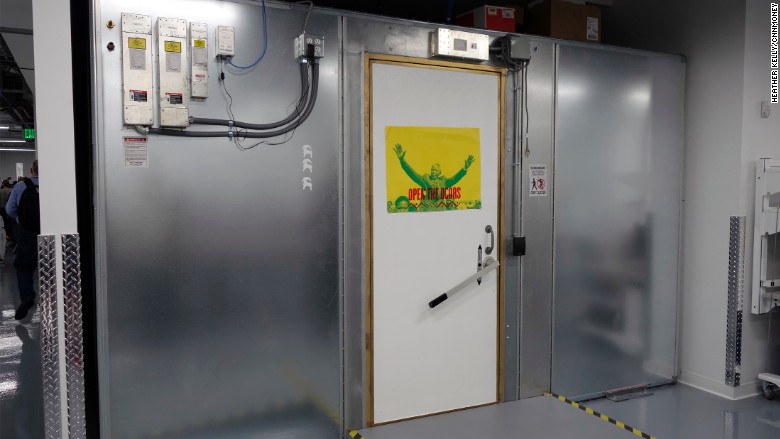 Other departments will keep their existing labs, but Area 404 is meant to be a centralized place for collaboration. Unlike software, building things out of plastic or sheet metal is difficult for multiple people to do remotely.
Related: Facebook's giant internet drone nails test flight
At the moment, Area 404 is still a ghost town. Desks are mostly empty and everything looks brand new, down to the blindingly shiny floors. The space used to house regular offices, but Facebook spent the last nine months gutting it and getting it ready to support incredibly heavy equipment. The ground is three-feet of concrete reinforced by rebar on top of 100 pylons. The company won't say how much the project cost.
Soon the machines will hum to life and Facebook will be able to make its own prototypes instead of relying on outside labs. Creating something new will take days instead of weeks or months, and innovation will happen faster.
"We're really trying to plan for the future with this lab," said Spencer Burns, a CNC model maker who helped design the lab.
"Whoever thought you'd be doing this at Facebook?"