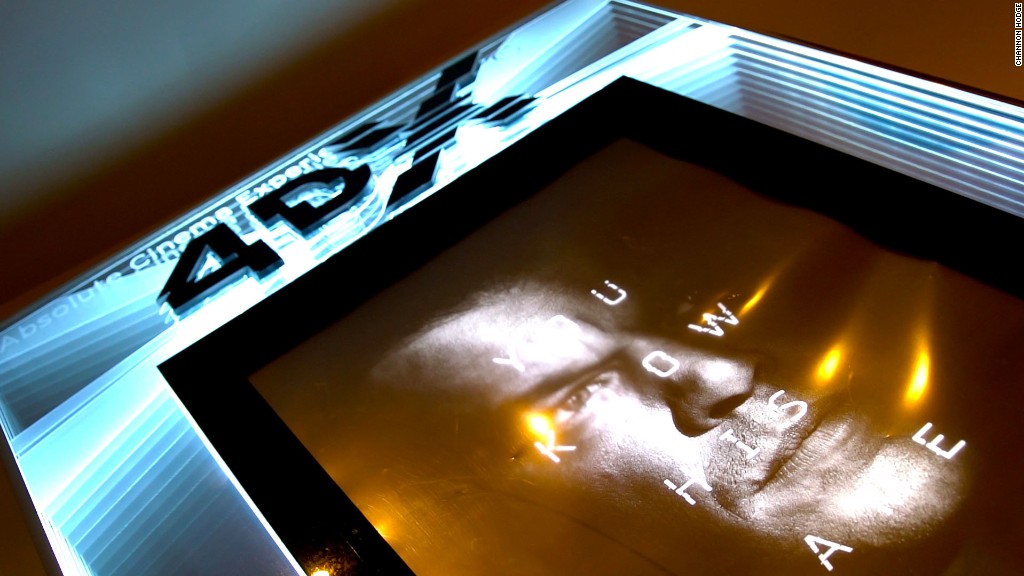 Movie theaters these days are constantly thinking about new ways to bring in audiences. They have to: the internet, television and streaming video on demand companies are all threatening their business like never before.
The latest innovation to hit theaters, 4DX, connects the audience to films by making them more of an experience, using motion, scents, water, and other special effects within the theater. And now it's expanding, coming to 17 additional Regal screens in the country by the end of 2018, the 4DX company CJ 4DPLEX announced this week.
This includes cities like Orlando and Seattle in the coming months.
Counting the locations in New York and Los Angeles where it already has them, Regal will have 20 4DX-enabled screens in the United States when it's done with the expansion.
Related: What it's like to watch a movie in 4DX
"At Regal, we continue to look for innovative ways to provide an exceptional moviegoing experience for our guests," Rob Del Moro, chief technical & theatre operations officer for Regal Entertainment Group said in a statement. "With the continued success of our New York and Los Angeles locations, we are excited to partner with CJ 4DPLEX to expand this immersive experience to additional Regal Cinemas throughout the country."
Though the domestic box office had a record year in 2015, admissions have fluctuated since 2002 while ticket prices have steadily gone up, according to the National Association of Theatre Owners.
Related: Forget 3D at the movies, this is the next big thing
Piracy and a trend towards films being released for home viewing sooner are contributing to audiences staying in the comforts of their own homes rather than going to the movies.
There are now more than 34,000 4DX seats operating in 268 theaters in 41 countries.