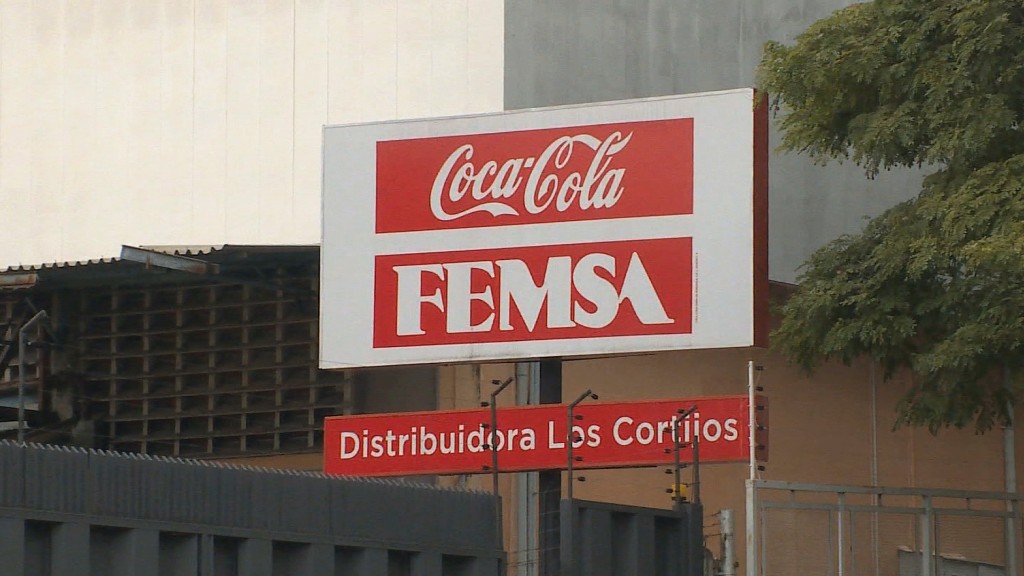 Sprite had hoped its latest advertising campaign would be "brutally refreshing."
Instead, it provoked a brutal response from consumers.
The campaign used phrases such as "She's seen more ceilings than Michelangelo," and "You're not popular, you're easy." It was quickly slammed as "sexist" and "misogynistic" by social media users.
Parent company Coca-Cola (KO) apologized for the Irish ad campaign and removed it from billboards and websites across the country.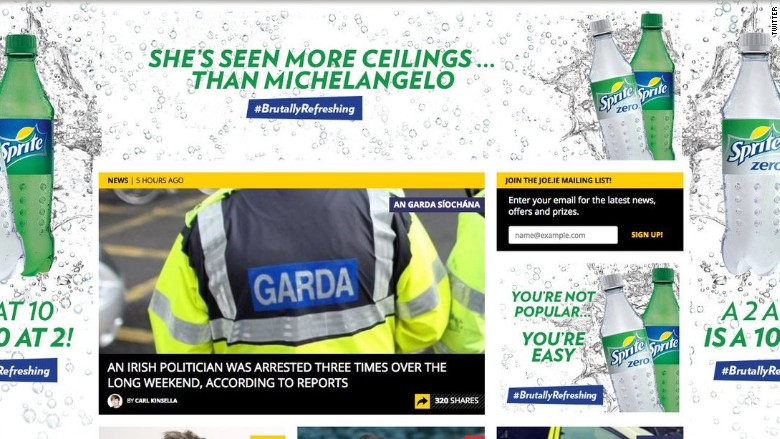 "We strive to deliver the highest standards of advertising, and we recognize that on this occasion the content did not meet our, or our consumers', expectations," a spokeswoman for Coca-Cola Ireland said.
"The campaign has now ended and the advert will not appear again."
The campaign, which included the hashtag #BrutallyRefreshing, also featured such phrases as "A 2 at 10 is a 10 at 2!" and "We all have one tight friend."
Paddy McKenna, the editor of news website Joe.ie where the advertisement appeared, also apologized and said the ad was "removed as soon as it was flagged."
It's not the first time Coca-Cola has come under fire for its advertising.
In December last year the soft drink manufacturer issued an apology and removed an online ad that showed fair-skinned young people handing out Coca-Colas to an indigenous community in Mexico.
The company said the video sought to convey unity and joy, while activists argued it reinforced negative racial stereotypes.