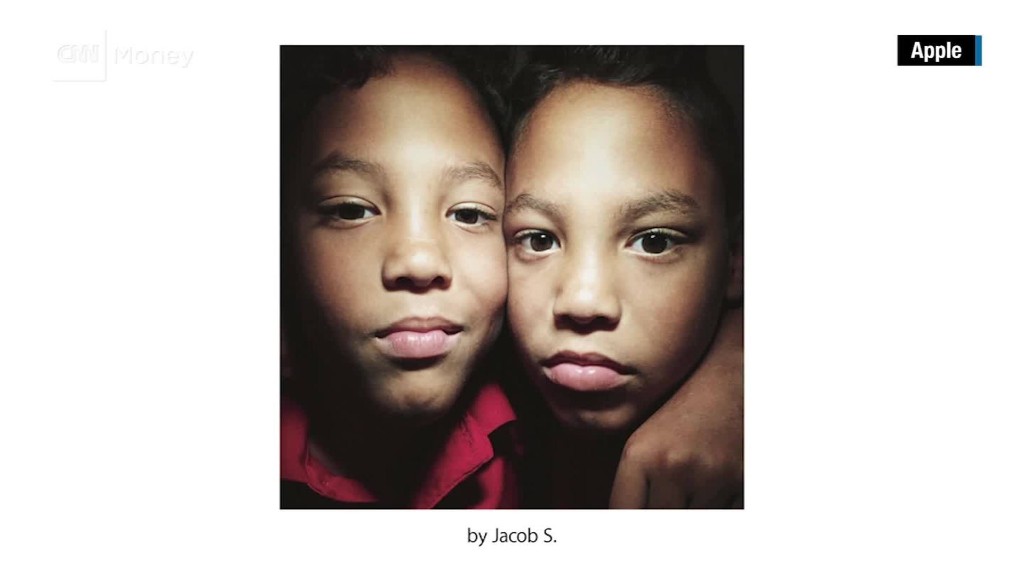 The Olympics are a time for the world to briefly come together in the spirit of friendly competition and fellowship. They're also a time for brands to whip out their most inspirational "We are the world" themed ads.
Apple (AAPL) on Thursday released its latest commercial, a stirring montage of photos and videos shot on iPhones set to a previously-recorded audio track of Maya Angelou reading her poem "Human Family." Angelou died in 2014 at age 86 due to heart problems.
The ad will make its TV debut during the Olympic Opening Ceremonies on Friday night.
Related: Taylor Swift, once an Apple critic, now in Apple Music ad
The images show people from around the world, highlighting racial and cultural diversity. There is a same sex couple, both old and young faces from various races, and one very adorable baby with his dad. The photographers are only identified by their first name and last initial.
The commercial is inline with Apple's long running "Shot on an iPhone 6" campaign. Some were are taken by regular people, others by professionals like fashion photographer Yuanyi Zhang or jewelry designer Arpana Rayamajhi. They used apps like Instagram, VSCO, Camera+, Afterlight, Adobe Premier Pro and iMovie to edit the photos and videos.
Related: Apple replaces the pistol emoji with a water gun
The inclusive world shown in the ad is enforced by Angelou's own words: "I note the obvious differences between each sort and type, but we are more alike, my friends, than we are unalike."
The ad comes one day after its latest diversity report revealed little progress in its strategy to hire more women and underrepresented minorities. While its workforce is still predominately white and male, Apple experienced a slight bump in hiring female and black tech employees in the U.S. -- 3% and 2%, respectively -- compared to 2014.