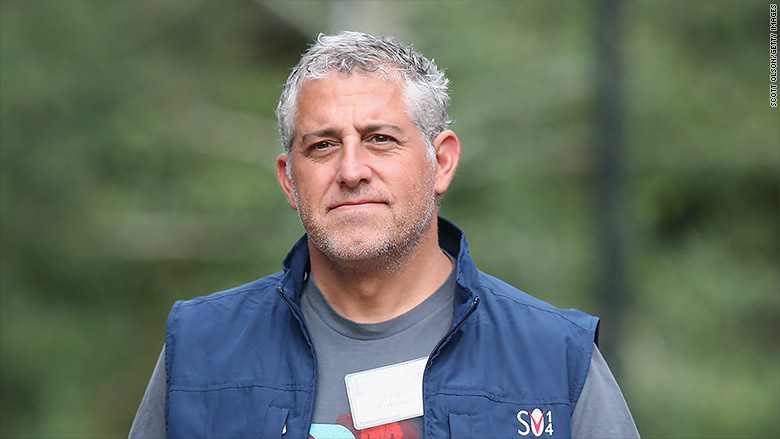 Silicon Valley has lost one of its bright entrepreneurs.
Blake Krikorian, the cofounder of Sling Media, died while surfing in San Francisco on Wednesday, according to Recode. CNNMoney confirmed Krikorian's death with two people close to him.
He cofounded Sling Media with his brother Jason in 2004 and sold it to Echostar Communications in 2007 for $380 million. They're known for their first product, Slingbox, a streaming service that lets users broadcast signals from a home television to a laptop or mobile device.
"We are shocked and saddened by the tragic news of Blake's passing," Mark Vena, Sling Media's VP of worldwide marketing, said in a statement. "He was a true visionary who forever changed the content landscape when he envisioned the evolution of TV Anywhere over a decade ago."
Krikorian had previously served on the board of Amazon (AMZN). His home automation startup, R2 Studios, sold to Microsoft (MSFT) in 2013. He worked for a time at Microsoft's interactive entertainment business division as part of the acquisition.
Most recently, Krikorian was known for being an angel investor. He had backed companies like Doppler Labs, ClassPass, and most recently, Vantage Robotics, a consumer drone startup.
The tech community expressed heartfelt messages of love for a friend.
Those that knew him describe him as jolly and so full of life. He was just 48.
And, those that didn't know him wish they'd gotten the chance.