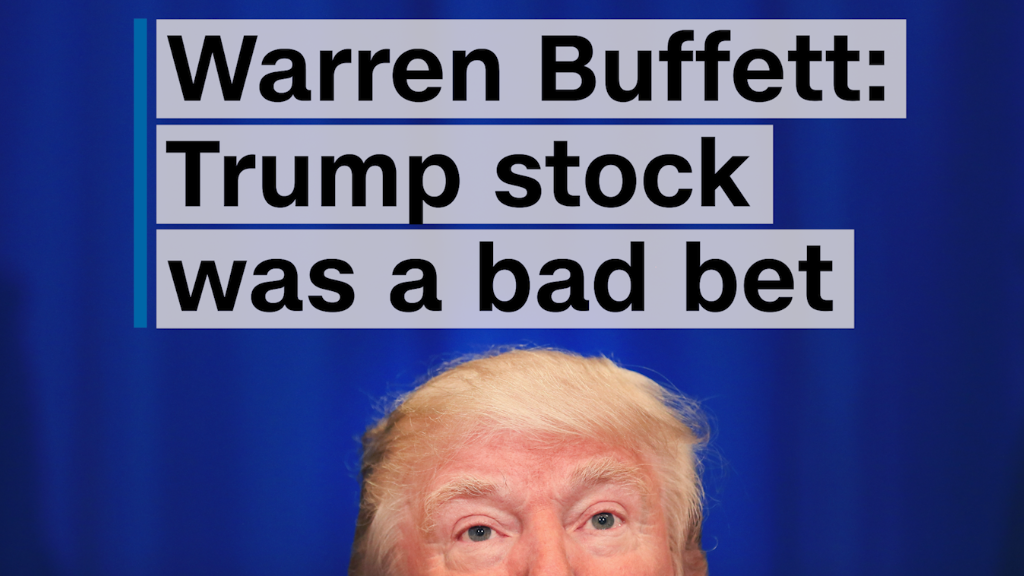 Donald Trump's campaign to make America great again may not be so great for his businesses.
There has been a clear decline in foot traffic to Trump-branded golf courses, hotels and casinos in the U.S. since Trump entered the presidential race last June, according to data released Thursday from Foursquare (yes, that Foursquare).
The data, based on the activity of Foursquare's 50 million monthly users, shows a growing falloff in visits starting in March as Trump emerged as the frontrunner for the Republican presidential nomination.
Foot traffic to Trump-branded properties was down 17% in March and April from the same period a year earlier. In July, foot traffic was down 14% year-over-year.
By comparison, Foursquare's data found that traffic to those properties was "steady year-over-year" before Trump announced his candidacy.
A key factor in the decline, according to the report, is that Trump's properties are overwhelmingly located in blue states where consumers are more likely to take issue with the candidate's policies and campaign rhetoric.
"His hotels, casinos, and golf courses are mainly located in reliably 'blue' Democratic states, and depend highly on guests and visitors who live in the region," Foursquare's team wrote in a post sharing the data.
Related: Clinton's Facebook page says 'Sign Up'; Trump's says 'Shop Now'
The Trump SoHo in New York and the Trump International Hotel & Tower in Chicago are said to be two of the properties that have experienced the largest declines in foot traffic.
There has also been a noticeable decline in women visiting Trump-branded properties, according to the study, perhaps reflecting the criticism that Trump insults and offends women.
Reps for the Trump campaign did not immediately respond to request for comment.
While the data shows a decline in traffic to stores, it doesn't make any claims about sales.
It's also possible that some Foursquare users are more embarrassed to publicly check in to Trump's locations, but are still going -- though Foursquare says the data is based "mostly" on actual visits rather than self-reporting.
It's worth noting that many Trump-branded properties are not actually owned by Trump. Instead, Trump often licenses his name to properties.
This isn't the first study to suggest Trump the candidate is hurting Trump the businessman.
One recent report from Hipmunk, an online travel service, found bookings for Trump Hotels were down 58% in the first half of 2016 compared to the same period a year earlier.
Another survey late last year from BAV Consulting found the Trump brand was less associated with traits like "prestigious" and "innovative" among wealthy consumers.
Foursquare, best known for letting people "check-in" to various locations, has increasingly been positioning itself as a powerhouse for consumer data. Earlier this year, it correctly predicted a decline in Chipotle (CMG) sales.