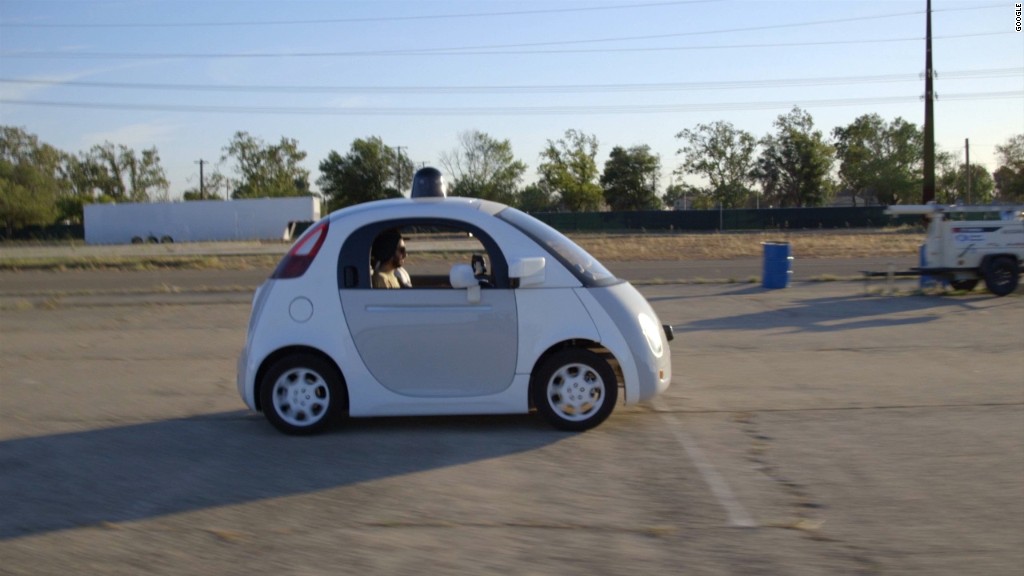 Google's self-driving car team just lost one of its long-time engineers.
Chief technology officer Chris Urmson, who has been with the project since it began in 2009, announced his departure Friday afternoon in a Medium post. Urmson did not give a reason for leaving and didn't say where he would would head next.
"After leading our cars through the human equivalent of 150 years of driving and helping our project make the leap from pure research to developing a product that we hope someday anyone will be able to use, I am ready for a fresh challenge," Urmson said in the post.
Related: Google self-driving car vets take on automated trucks
When Google first launched its then-secret project to build self-driving cars, it hired a core team of 15 engineers, including Urmson. Led by Sebastian Thrun, the group went from driving modified Prius cars on closed courses, to testing custom-built Google vehicles on public roads in states like California and Nevada.
The self-driving car group is part of X, a stand-alone division under parent company Alphabet (GOOG).
When Thrun left the group in 2013, Urmson took over as the project lead. Last year, the group brought on former Hyundai America CEO John Krafcik to lead the self-driving car project.
Urmson is the latest long-time engineer to leave X. Anthony Levandowski and three other ex-Google engineers started self-driving truck company Otto earlier this year.
All parties painted the latest departure as amicable, though the New York Times reported that Urmson had been unhappy with the direction the group was taking.
"Chris has been a vital force for the project, helping the team move from a research phase to a point where this life-saving technology will soon become a reality. He departs with our warmest wishes," said Google spokesperson Johnny Luu in a statement.
Related: Google teaches self-driving cars to honk their horns
Krafick tweeted a link to the Medium post on Friday and said, "Chris is an incredible colleague & leader. Thank you for your passion & humility. Good luck on your new adventures!"
Urmson was experimenting self-driving technology years before Google. As a researcher at Carnegie Mellon University, he was part of a team that competed in the 2005 DARPA Grand Challenge. The technology has came a long way since those first competitions, and engineers like Urmson are sought after at startups and large car companies alike.